Why is Customized Software Development the Right Choice for your Business Requirements?
The technological advancements in the market have provided businesses with a plethora of benefits. Now the better user experience, process automation, and process optimization have become the top priorities of every company. It's high time to opt for a customized software development service to get a personalized business solution and cope with the ever-changing business demands.
In 2020, enterprise software made the highest revenue in a global market, amounting to over 200 billion U.S. dollars. The demand for customized business software is constantly booming, and in the coming years, it will reach more.
With software like billing, you can reduce costs up to 30%-40% of business costs and automate your tasks by following the utmost security and compliance.
However, there are many ready-made business software inbuilt with many advanced features that you never end up using. At the same time, few companies look for a customized software solution to cater to their challenges and requirements. It provides them with better solutions that can target your potential customer and generate higher sums of profit.
But, still, you'll find many businesses who are confused about customized software and looking for different alternatives. If you're also one of those people and looking for the next option, then stop there and read this blog. Here, I've listed the top reasons we should consider customized software development and its top service providers.
So, read this blog and uncover the benefits of customized software development and the names of top software development companies.
The Amazing Business Benefits of  Customized Software Development for Business:
Reduce costs up to 30%-40% of business costs
The traditional business software comes with so many features that you never use, and this ready-made software is built according to the generic requirements. Still, your business should opt for a customized software development service tailored to your specific business needs. With the proper customization, you can reduce costs up to 30%-40% of your business costs.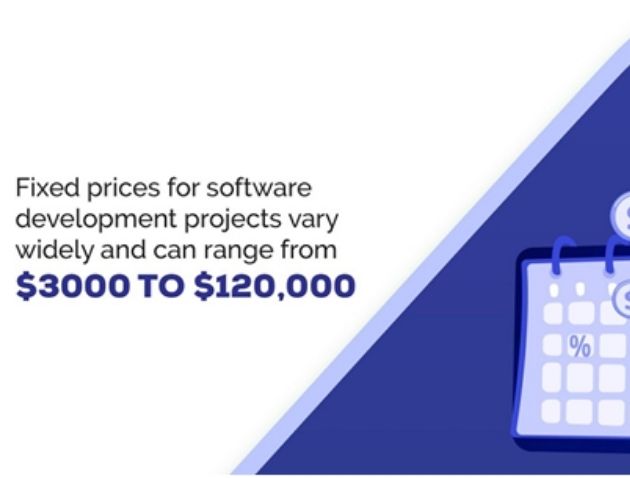 E.g., ZOHO CRM is a customizable business application that comes with many features that can automate your business processes and improve your productivity by 20%.
Increase Business Productivity
One of the crucial benefits of a customized software development solution is it allows you to increase your overall productivity. It's because the concerned company tries to meet all the needs that can give you a competitive edge over your competitors. You can also take the benefits of the features not available in ready-made software, which can help you gain more profit by reducing cost and increasing productivity.

E.g., The billing software comes with extra features like barcode scanning, email marketing, invoicing, and many more that you can't find in an ordinary ready-made billing system.
Customized Functionalities For Personalized Experience
The main benefit of opting for a customized application is it integrates well with the existing business process. Whenever you make a change in your business, you can easily incorporate them with a current system. The customized application allows companies to build a custom solution that is ready to solve any challenge, including complex issues.
E.g.:-  You can customize CRM software like  ZOHO CRM to meet the needs of your different departments, and it will help you streamline your business processes and perform all tasks in a single system.
Comprehensive Technical Support
When it comes to the issue of software development, you need a team that works on your business requirements and can help you at any time with complete guidance. It's better to approach companies with a dedicated team for customer support available 24×7 via phone, social media, and various other platforms.
For instance:  PixelCrayons provides a complete range of technical support and customer care to its users, who can access the system from anywhere, anytime.
Better Business Security


Security is one of the crucial advantages of customized software development that differentiate your business from others in the market. It gives you an advanced level of protection that can encrypt all your sensitive data with various levels of access. The security system allows you to control all the activities within an organization and ensure that the information is saved securely.
E.g., Suppose you deploy a customized mobile app for your business enterprise. In that case, it allows you to build an advanced level of security that can protect all confidential information from unauthorized access.
Meet Compliance Requirements
One of the most crucial benefits of customized software is it ensures you meet compliance requirements in today's competitive environment. A custom application development service provider works with the latest technology and offers full support so that you can quickly achieve your desired target.
E.g., ZOHO CRM is a customizable business application that meets the compliance requirements and allows you to collect information from all across your organization with complete transparency and accuracy.
Reduce Manual Effort by Following the Latest Trends
In this competitive world, cutting down extra costs is a top priority for every company. By using customized software, you can reduce manual effort and make better decisions by applying.
With it, you get the flexibility to handle your business process as per your requirements. It also helps in creating a customized workflow and keeping the operations across the organization up-to-date and accurate.
E.g., A recruitment software integrated with the company's CRM system can easily fetch the candidate details from the database and shortlist them. In this way, you don't have to wait for days or months to process an application manually.
Offer a Comprehensive Business Solution
If you're going for a customized software development service, it allows you to offer a comprehensive business solution. It's because the development team focuses on building a custom solution based on your specific needs and requirements. You can utilize the full features available in an application to make it unique from other software solutions.
E.g.:- If you have a customized billing system, you can make better decisions based on your existing business processes. 
Easy Integration
Most software providers help you to integrate their applications with multiple platforms, including GIS, ERP, CMS, CRM, ISV, HCM, and more.
Here are the benefits of integrating an application with other systems:-
It helps to improve operational efficiency.
You can widen the reach of your application across various industries
You can access more valuable information within less time
E.g.:- You can integrate ZOHO with Google Apps, PayPal, QuickBooks.
Expand Your Business Globally
Today's companies are looking forward to expanding their business globally, where customized software development plays an important role. It gives you a competitive advantage when you're looking to grow your business globally. It is because any large or small enterprise can build an application customized precisely according to its requirements.
E.g.:- If you want to expand your business globally and use different languages in different countries, it is a primary concern for you. It's critical to have customized software that allows you to display information in multiple languages. The use of localization features can minimize the risk of errors and provide a great user experience. 
Customized Application for Different Platforms
Choosing the right customized application development service provider lets you get a solution that works on any platform and gives you better results. The professionals have the proper knowledge to use the latest methods and technologies that can support any platform.
E.g.:-  With the expertise of PixelCrayons, you can build a customized application for your business with an advanced level of security and stable performance on different platforms like iOS, Windows, and Android. 
Stay Ahead of the Curve
When you choose a customized software development company, it provides you with an opportunity to stay ahead of the curve and maintain features that can lead your business into future success. You can get a solution that is built with innovative technologies and helps to streamline your workflow.
E.g.:-   An online invoicing software can help small businesses to stay ahead of the curve and take their business to greater heights with real-time information. 
Turnkey Solutions to Meet Specific Business Requirements
With software, you can execute multiple tasks and automate your business process. But it becomes challenging to find a proper solution for specific business problems. When you opt for customized software development, you get a personalized, turnkey solution that exactly meets your requirements and business needs. It also helps in making the most of your business process and improves the ROI.
E.g., if you are looking for business solutions to maintain the asset records, you can opt for customized software development services. Software like asset management is designed exactly to manage the process of asset records, and it can also assist you in maintaining, storing, and retrieving critical information quickly.
Get Ahead of Competition
Today, every business is trying to get ahead of its competitors by using innovative ideas and strategies. If you want a solution that can transform your business process in the best possible way, customized software development services are for you. It will help in creating new opportunities and foster growth for your business in the long run.
By opting for an advanced business solution, you can provide remarkable customer services and target new customers each day. You have to understand that your customer is expecting everything under one roof. Even if you are giving billing software to manage multiple processes, people still want more.
This means it's high time for you to customize your business process through advanced software solutions and strategies. It will help you stay ahead of your competitors.
Better Return on Investment (ROI)
When you choose a customized software development company for building an application or website, it can offer a better return on investment because it provides a solution that you can start using quickly and enhance the functionality over time.
E.g.:-  The customized accounting software can offer a better return on investment because it offers multiple functionalities like invoicing, billing, and general accounting. 
Reduced TCO (Total Cost of Ownership)
When you opt for customized software development, you get a turnkey solution to reduce the cost of ownership. It helps in improving your business process and operational efficiency by 10%-30%. You can also control your expenses with improved internal management.
For example – Business software maintains a record of your customers, and it is the best way to convert them into potential buyers. And you can reduce your cost by replacing the paper-based sales process with a digital sales system that includes personalized mailers, notifications, offers, and more.
What are the top customized software development companies?
There are millions of software development companies in the market, and it is essential to choose the best that can accommodate you. Before zeroing down on any software development company, one must consider several factors, such as the quality of work they provide and their clientele records.
Though several software development companies are in the market, we have shortlisted a few as these can help you understand their quality of work. So, here is a list of the top customized software development companies:
PixelCrayons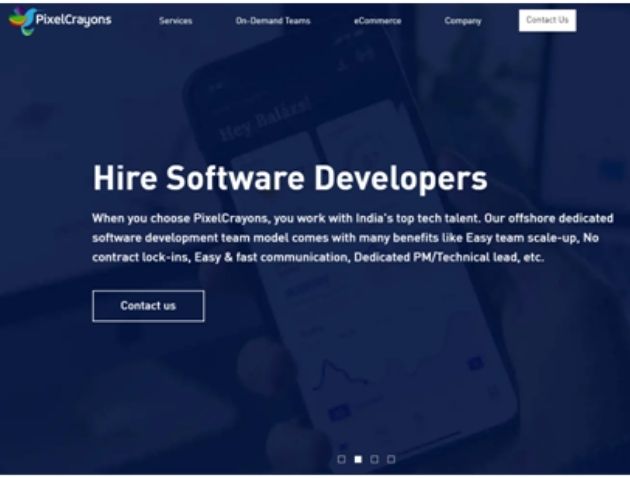 PixelCrayons was established in 2004 with headquarters in India and an operational office in the USA. They offer several services like product engineering, design, and development, architecture consulting, outsourcing services for all kinds of industries.
The company has helped many clients worldwide get optimal results with its unparalleled service delivery model.
Founded: 2004
Hourly Rates: $20/hr
Ratings: 4.90/5
Team Size: 400- 500
Location: India, United States
Top Clients– Qatar Airways, Citi Group, Adobe, Volkswagen, PUMA, eBay, TESCO, hp, Vodafone, WB, and Ted Baker
Website- https://www.pixelcrayons.com/ 
ValueCoders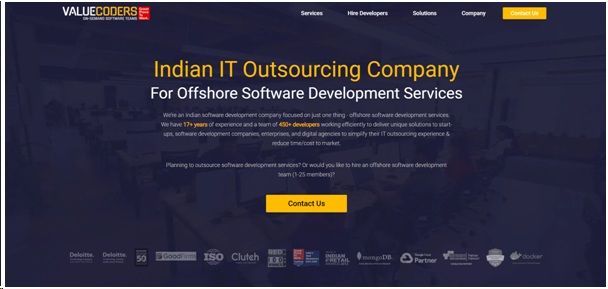 ValueCoders has been providing customized software development services for a long time. It is managed by a team of professionals who have in-depth knowledge about the various aspects of the Software Development Life Cycle and methodologies, like Agile, SCRUM, etc.
The company specializes in customized web and mobile applications that its clients can use across different platforms. They have around 50 employees who boast of 8 years experience. The good thing about this software development company is that they offer various clients across the world.
Founded: 2002
Hourly Rates: $20/hr – $25/hr
Ratings: 4.78/5
Team Size: 400- 500
Location: India, United States
Key Clients: Dubai Police, Risk Logic, Requa, Affle, Track Opinion, ZenQ, Novea, FlexiLoans, Capgemini, Selectspecs, and Estel.
Website: https://www.valuecoders.com/
Appinventiv
Appinventiv has over 15 years of experience in the software development market. They have a team of professionals who are well-versed in their field and can help you achieve your business goals with their expertise. The company also has a large clientele, including Adobe, TataSky, Airtel, etc.
They offer their services on cloud computing backend, mobile application development, game development, and web-based applications for different user platforms. It includes Microsoft windows phone, android, iOS, etc.
Founded: 2015
Hourly Rates: $25 – $49/hr
Ratings: 4.78/5
Team Size: 250 – 999
Location: India, United States
Key Clients: Domino, IKEA, Discovery Channel, Oracle, HDFC Bank
Website: https://appinventiv.com/
Hyperlink InfoSystem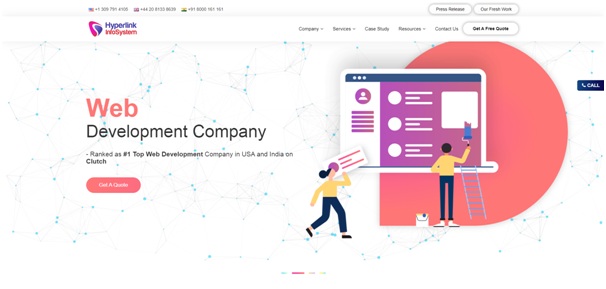 Hyperlink InfoSystem is a reputed software development company in India that has been providing customized solutions since 2008. It believes in using the latest technology to offer efficient services to its clients, so the company uses both open source and licensed platforms for its projects.
The company takes special care to understand the requirements of its clients and then offers a solution that provides them a competitive edge in their business. It has worked with reputed clients like American Express, Tata Sky, etc.
Founded: 2011
Hourly Rates: < $25 / hr
Ratings: 4.9/5
Team Size: 250 – 999
Location: India, United States 
Key Clients: Discovery, Disney, Viacom, Cartoon Network
Website:

IndiaNIC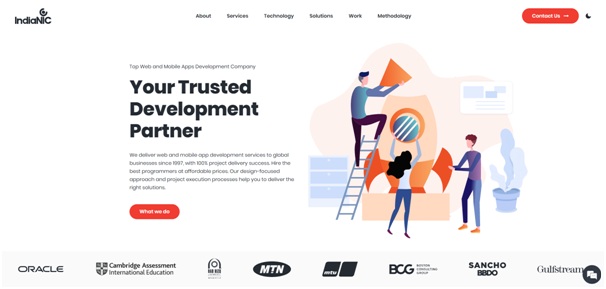 IndiaNIC is a software development company that provides solutions for the entire Software Development Life Cycle (SDLC). It believes in providing solutions to its clients that are both customized and efficient.
It provides complete IT solutions, including software design, development, product engineering, and support services. It promises to help customers achieve their goals by providing customized solutions that can be used across different platforms.
Founded: 1997
Hourly Rates: < $25/hr
Ratings: 4.87/5
Team Size: 250 – 999
Location: India, USA, Australia 
Key Clients: Adidas, Cisco, Pepsi, Vodafone, McDonald's, Gulfstream, Jackson & Coker, Sancho BBDO, and TATA 
Website: https://www.indianic.com/
Unified Infotech
Unified Infotech is a brand that has been in the market for over a decade now. It is a leading software development company that has been offering high-quality services to its clients since 1997.
The company is managed by professionals who have expertise in various domains, including financial, medical, etc. Its team of 200 members is passionate about what they do and are dedicated to building a long-lasting relationship with their clients.
Founded: 2010
Hourly Rates: $25 – $49/hr
Ratings: 4.87/5
Team Size: 50 –249
Location: India, USA
Key Clients: Citi Bank, Future Group Ltd, TransacXion Technologies Inc, and Openreel Inc 
Website: https://www.unifiedinfotech.net/ 
A3logics
A3logics is a leading software development company that has been offering customized solutions to its clients since 2002. It can help you achieve your goals with its expertise and knowledge. They have expertise in technologies like .Net, Java, etc., and use the most advanced development methodologies.
The company has developed several custom web, mobile and software applications for customers from various sectors like education, healthcare, finance, etc. 
Founded: 2003
Hourly Rates: $25 – $49/hr
Ratings: 4.9/5
Team Size: 250 –999
Location: India, USA 
Key Clients: Startups & Mid-level Enterprises
Website: https://www.a3logics.com/ 
7EDGE
7EDGE can help you achieve your business goals by offering the best custom web and mobile application development services. They are backed by a team of experienced professionals who can develop any solution for their clients, no matter how advanced.
The company offers its services across Europe and the U.S. and has offices in Germany, Austria, and the U.K. They have worked on over 500 projects and are known for their quality of work among customers.
Founded: 2010
Hourly Rates: $25 – $49/hr
Ratings: 4.9/5
Team Size: 50 –249
Location: India, USA 
Key Clients: PetsRWise, Jobsquare, Firework TV
Website: https://7edge.com/
SPEC INDIA
SPEC INDIA is a professional software development company offering the best services for over two decades. The company employs dedicated professionals to create custom web, mobile, and cloud-based application solutions for their clients. The company also provides offshore software development facilities to its clients, which help cut down on costs and time.
Founded: 1987
Hourly Rates: $25/hr — $49/hr
Ratings: 4.82/5
Team Size: 250–999
Location: India, United States
Key Clients: Schneider Electric, AstraZeneca, Adani Limited,  PEPSICO, UHN
Website: https://www.spec-india.com/
Final Words
Today, various types of software like data, billing, asset management, and more are already out in the market. The majority of businesses have started making use of such software and transforming their operations. By employing the business software, you can reduce your business cost and drive your business in the right direction.
Customized software development is the perfect choice for any business that needs a tailored solution to its unique and specific requirements. The benefits of customized software development are numerous, ranging from increased security and efficiency to high levels of usability and customer satisfaction.
So if you're looking for an expert and reliable software development partner with top-notch skills in this area, consider my above list and hire the best software development company in India. Their top-notch skills and expertise will bring the best results on the floor.
Good Luck!
FAQs:
How do I know if a software company is good?
A- It is good if it can offer a solution beyond your expectations, and it is also good if it has helped businesses achieve their goals.
What are the different types of software?
A- There are three main types of software: custom, commercial and open source. Custom software is developed according to the demands of a specific person or organization. Commercial software are those that come pre-installed on
How do I get the best software company?
A- You should get in touch with at least three companies and then compare their quotes and services before awarding the contract to any one of them. You can also check out their portfolio before hiring them.
What is the best way to find a software development company?
A- You can find a software development company by searching online or asking your friends and colleagues. You can also check out their portfolio before hiring them. PixelCrayons, ValueCoders, Appinventiv, Hyperlink InfoSystem, IndiaNIC, and more are some of the most reputed companies.
Are custom web application developers better than outsourced developers?
A- It is a matter of individual preferences. You can choose to go with an in-house developer who may be better for you, or you can also opt for an outsourced one, depending on your requirements.
How long does it take from starting development to launching a product?
A- According to our experience, it takes around 45 to 60 days for an MVP (minimum viable product) to be developed. But it also depends on the complexity of your project, the number of iterations needed, and if any specific changes have to be made by you.
How much does custom software development cost?
A- This can vary depending on one project to another. The cost of custom software development will depend on the functionality you want, the design and animations involved in it, your budget, etc.
What are the best practices to find a custom software development company?
A- You should find a company that offers the best solution, has an impressive portfolio and has excellent reviews on the business listing sites.
Browse by Category