Why Your Business Needs a Cloud Telephony System?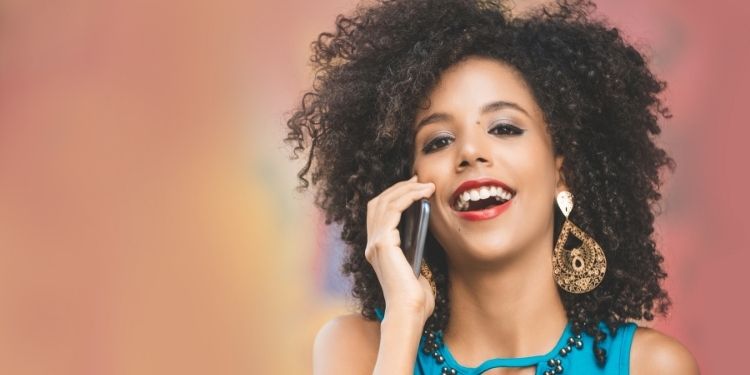 Cloud Telephony seems to be all the rage these days, and understandably so. There is no doubt that cloud telephony providers deliver numerous benefits to businesses of all sizes. COVID-19 has made enterprise agility imperative in quickly enabling a remote working environment for the employees.
What is Cloud Telephony?
A cloud-based business phone system converts a traditional business phone system into a cloud-based business phone system. As a result, every call a business receives is routed through Cloud Telephony and several other premium features such as call recording and IVR without buying additional expensive equipment. Businesses can store all their data in the cloud, which allows them to access it quickly and control it easily. A wide range of advanced solutions, such as virtual numbers, IVRs, click-to-calls, missed calls, outbound calling, and more, can be used and accessed at any time.
What is in the box of Cloud Telephony?
Virtual Number: A telephone number with 10 digits in which a number of numbers can be recorded.
Toll-free number: A number that allows your callers to call you for free.
Interactive Voice Response: IVR allows you to interact with callers through DTMF keys and voice, and it routes calls according to the caller's preferences.
Distributed Call Centre: It allows you to manage all of your call centers from a single location on the cloud.
Bulk SMS: You can send a large number of text messages to various recipients simultaneously.
So here we are with our top 5 cloud telephony business benefits.
Data Management:-
Businesses have always relied on data for email, sales data, or other critical information. While not all data is important, many businesses ensure that their data is stored properly and organized. In Cloud telephony, data management reduces the need for disaster recovery and increases availability.
High Scalability
When you invest in a cloud-based phone system for your business, you can anticipate future needs without paying extra. In addition, the system allows you to purchase a scalable solution and can be implemented in a wide range of environments.
In today's modern cloud telephony systems, scalability is designed to solve any potential future organization's demand. For example, you can modify your users, add auto attendants in your system, and create ring groups/campaigns if your business requires it.
Redundancy
Cloud telephony provides businesses with an additional layer of redundancy, which is an often-overlooked benefit. It gives you a backup solution in case of an emergency. If you have an on-premise solution and your office is unfortunately affected by an unforeseen event, such as power outages, strikes, or worse, a natural disaster such as a storm or fire, your business communication lines are also interrupted, and not just those based in the office.
Despite this, cloud-based telephony can still be used by remote workers, branch offices, and even office-based staff while your main office is offline.
Enhance Business Reputation:
Cloud telephony enables you to always be available to your customers with a 24-hour business communication system. As a result, it will be evident to your customers that you are an efficiently managed professional company, just like an MNC. In addition, your business reputation will be enhanced by promptly answering every call and responding to their issues with polite greetings.
Easy Integrations With Applications:
Cloud telephony would not be possible without integration features. Through cloud telephony, each call can be easily associated with a customer – and each can be attributed to a CRM or Helpdesk. Having all their data in one place would save them from switching between multiple tools.
Cost Efficiencies
Using cloud-based solutions, companies pay only a nice monthly fee for as many users as they require, therefore spreading costs over a number of users. Additionally, cloud telephony solutions require significantly fewer upfront capital expenditures on server hardware and (Virtual Private Network) VPN infrastructures, greatly reducing the impact of purchase decisions on the company's cash flow.
Additionally, since cloud telephony assists businesses in reducing the complexity of their IT environments, you can achieve further savings by minimizing your IT infrastructure. Free up your IT resources to address other business priorities by reducing your department's time managing your phone system.
Business Call Analytics Reports:
Using business call analytics reports, Enterprises can get a comprehensive analysis of all inbound and outbound calls and the messages that the team sends or receives. In addition, you can view statistics regarding call flow volume, average, etc., in its analytics reports—the call's duration, the call's cost, etc. Performance is also tracked and recorded by SMBs and startups.
Conclusion:
By Choosing Know larity Cloud Telephony Services, you can eliminate the possibility of the service becoming outdated over time for your business phone system. With a hosted solution, you will always be up-to-date with the latest technology developments that affect your company. As a result, you can concentrate on other business operations without any constant distractions. Since you won't have to update your business phone system manually every hour.
Jeff Bailey
Hi, I'm Jeff Bailey, a professional freelancer and technology geek. Thanks to my blog! I can bring you the best in technology and gadgets. Also, having a bachelor's in computer science has greatly helped my career as a blogger.My work is my passion and nothing excites me more than posting some cool stuff for you. If you have any ideas or queries please get me @ (socials)
Browse by Category