7 Questions to Ask Before Hiring a Window Replacement Company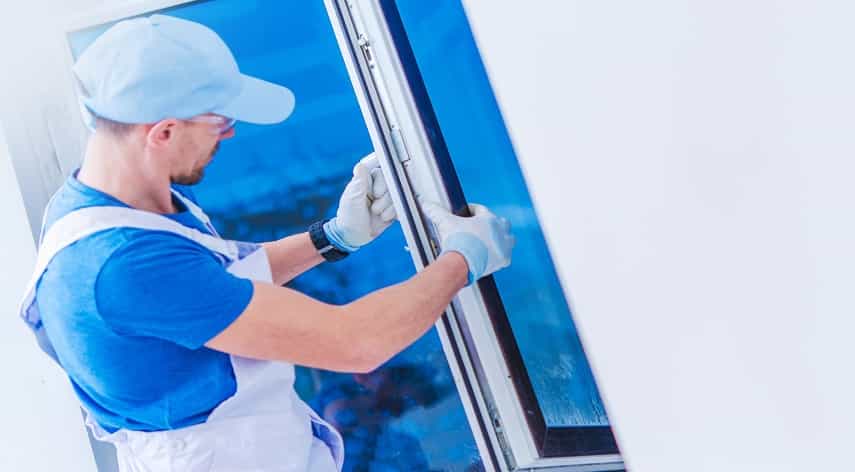 Damaged windows can add up to 10-25% of your total energy bill. Your windows are a prominent feature of your home. Not only do they offer safety and security, but they also improve the look of your home.
To prevent energy wastage and save money, you need to consider replacing your windows. Hiring a qualified window replacement company is the smartest way to go about it.
But it can be challenging to find the right contractors for your project. Below are seven important questions you should ask before hiring a window replacement company to ensure they offer the services you need.
1. Are You Licensed and Insured?
Ensuring your window replacement contractors have a license and insurance is vital. Working with a company that doesn't have proper credentials may cause serious problems in the long run.
Checking for valid licenses allows you to find a legitimate, professional, and reliable window replacement company. While examining the license, ask the company if they've ever had their license suspended.
What's more, don't forget to ask for insurance. Accidents can happen, and you may be held liable to cover any damage or injuries if your contractor doesn't have insurance. This is why you need to hire a window replacement company that has worker's compensation and general liability insurance.
2. How Long Has The Company Been in Business?
When you choose a company to replace your residential windows, you want to be sure that they have a proven track record to get the job done properly. The longevity of a company is a good way to determine this.
Consider contracting a company that has successfully replaced the window for many years and has a good reputation. The experience of the person leading the project should also be a concern.
But this doesn't mean you should ignore new companies. Most of them offer up-to-date window renovations. If you decide to hire a new window replacement company, pay extra attention to their referrals and reviews.
3. What Does the Window Replacement Process Entail?
Ask the company how their window re-installation process works so you can prepare before the project begins. Also, inquire about the time needed for your project to determine if the company is right for your schedule.
While proper installation of new windows may take time, the timeline must be realistic. It should also work for both you and the contractor. In case the contractors are busy, consider finding another company.
After getting a timeline, hold your contractors accountable. A reputable window replacement company will inform you in case challenges occur that prevent them from sticking to the specified schedule. Click here to see what transparent and reliable window contractors have to offer.
4. Does the Company Specialize in Your Type of Windows?
Replacing windows does not always mean installing the same one. You may want to change it up and get windows that can provide more value to your home. This is why you need to research the type of windows you want before getting in touch with a contractor.
Once you know what you want, you should inform your contractors and confirm that they specialize in the installation you need. It is important since some contractors have some types of windows they won't deal with due to insurance requirements, complexity, and more.
5. Can They Provide Work Samples, Reviews, and References?
If your residential windows are failing, you should not hesitate to fix them. But before you hire a window replacement company, get an idea of the work they produce.
Ask them for past work samples. A professional company will give you photos or videos of the work they have completed.
Also, consult the company website for reviews to see what their clients have to say about them. For more unbiased reviews, you can visit Yelp or Google.
Additionally, ensure the company has a few references that can guarantee their good work. Getting in touch with their past customers will help you see the quality of the company's work as well as inquire about their customer service.
6. Do They Have a Warranty?
While window replacement isn't as costly as other home renovation projects, it can be a significant investment. This is why you should ensure that your investment is covered by a solid warranty when searching for a window replacement company.
Ask your contractor about the components covered in the warranty, including the labor. Make sure you inquire about the length of the warranty. Most warranties fit into three categories: lifetime warranties, timeframe warranties, and limited lifetime warranties.
But be wary as some companies may try to lure you with unrealistically long warranties. Also, probe about how their warranty program is funded. Most window replacement contractors don't know how to pay the expenses associated with warranty callbacks.
A qualified company will have a written copy of warranty conditions that shows how they handle callbacks.
7. What's Included in Their Quote?
Pricing is an important factor to consider when selecting a window replacement company. This is why it's vital to ask for a quote. From labor to materials needed, the quote should be detailed so you can know exactly what you will be paying for.
The quote should detail the style and quantity of your windows. Ensure it also includes the trim, finish, and screens. Check to see if the quote includes services like window removal, disposal, and clean-up.
A transparent quote should contain everything you expect to get for your money. This reduces instances of dealing with additional hidden fees.
Additionally, don't be swayed by companies with low price estimates. Window replacement contractors with low-quality services may use it as a way to get your attention.
Hire a Dependable Window Replacement Company
Your home is a huge investment, so make sure the right contractors are working on your windows. Asking the aforementioned questions is the most effective way to find a suitable window replacement company.
Asking these questions will help you learn more about your contractors before the project starts and ensures a smooth construction process. Check out our latest articles for fresh content daily, and don't forget to share them with your friends and family.
Browse by Category