5 Writing Tips To Help You Write Your Dissertation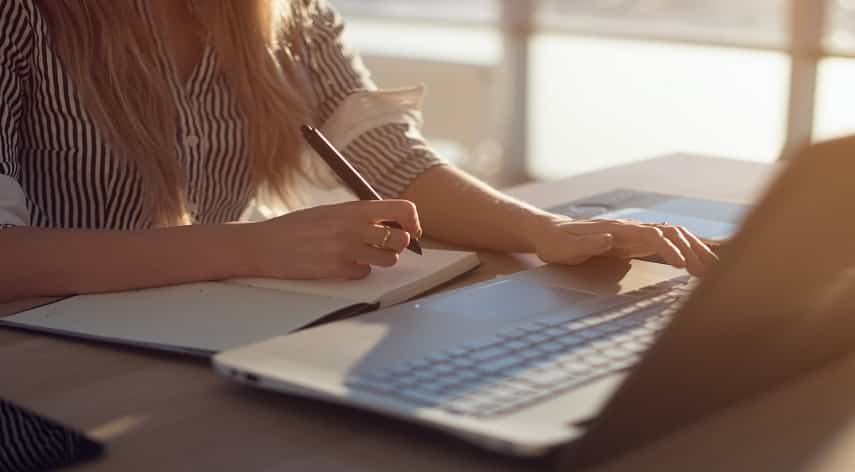 If you're among the 20 million college students across the US, writing a dissertation may be a prerequisite for your degree. This may sound like a daunting task, but it's much easier when you consider the top dissertation writing tips of 2022.
Read on to learn what some of these tips are and what skills you'll need to complete your thesis!
1. Choose the Right Topic
It's important that you choose something you're passionate about when selecting a dissertation topic. You're going to be engaging in many hours' worth of research and writing. If you find that you're not interested in your academic writing, you're going to have a couple of awful months.
When you pick the right topic, your dissertation won't even feel like work. It will feel like engaging with material that you love and want to learn more about. This won't only be more fun but will also be reflected in your project's final quality.
2. Get Started Early
Once you know your topic, you need to get started with work early. Don't wait until the last minute to begin your dissertation. Researching and writing capstones usually take several months of intensive work, and papers tend to be extremely long (sometimes over 100 pages!)
You don't want to be pressed for time. Getting your dissertation done early will save you a lot of stress and make for better professional writing. It also will give you more time to hone your paper with revisions and edits.
3. Do Your Research First
It's important that your writing is structured around your research. You don't want to make unwarranted claims and then try to find nonexistent or unreputable research to fit your initial idea. If there's nothing to support your claim, it probably is inaccurate or a poor argument.
Use academic research websites like Google Scholar, JStor, and LexisNexis to find evidence. Cut out snippets of the text that you may quote in your dissertation. Copy/paste them into a word document and start structuring arguments around that research.
4. Outline Meticulously
Once you have your research, outline your project meticulously. Break it down into sections that all work together to support your main thesis. Make sure to always explicitly note how the section links back to the thesis – you don't want to include irrelevant information by mistake.
5. Revise, Revise, and Revise Some More
Once your outline is filled in and you have a rough draft, it's important that you revise and edit thoroughly. You'll want multiple pairs of eyes on it, so ask colleagues, friends, and fellow students for help (and help them in return).
Professional DNP capstone project help can also make sure that your content and structure are solid in addition to checking grammar and accidental plagiarism.
More Writing Tips for Academic Essays
Now that you know some basic dissertation writing tips for college success, it's time to get more research and revision tips. Check out the "education" tab on our home page for more ways to succeed in both undergrad and grad school. You also may be interested in the "health" tab to learn some ways to keep yourself mentally and physically well while working on your dissertation.
Browse by Category