7 Reasons Why You Should Become a Plumber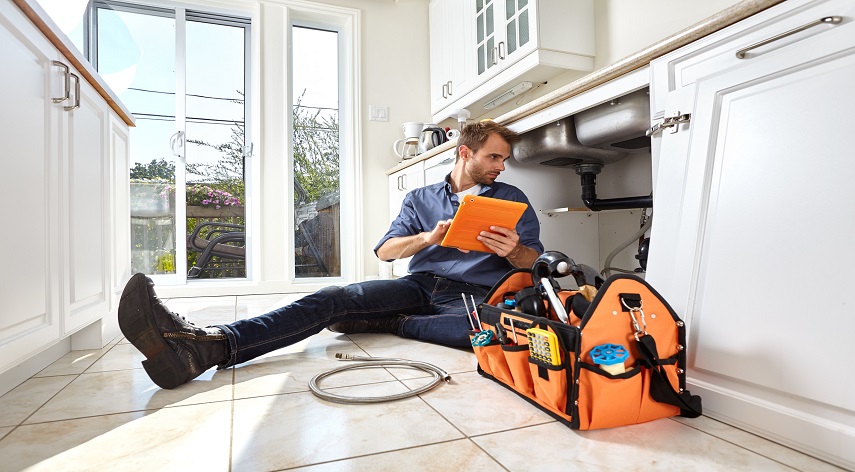 Are you looking for a job? Are you trying to find something that will provide you with a stable job and benefits? You should consider becoming a plumber.
Did you know that there are 537,211 people employed in the Plumbers industry in the US as of 2023? Being a plumber comes with a lot of benefits, but it's a pretty stable job.
You will have a consistent salary, work hours, and job security. Because of that, plumbers have relatively low turnover when compared to other jobs.
Not sure if this career would be a good fit for you? Here are some great reasons why you should become a plumber.
1. Job Stability
A plumber's job stability is incredibly reliable. Plumbing issues can occur at any time, and with aging infrastructure in the United States, plumbers are needed to address problems efficiently and effectively. They have a wide variety of tools at their disposal and technical knowledge to approach their work in the best way.
With more and more houses and older homes that require repairs, plus the continued development of new homes and buildings, plumbers will continue to be in demand for the foreseeable future. Even during a recession, due to the fact that it is a necessary service, there will likely still be a demand for plumbers. With proper education and experience, plumbers can expect job stability and consistent pay.
2. Advancement Opportunities
As a plumber, there are numerous advancement opportunities in the field. With experience and dedication, you can easily move up within the company and gain more responsibility. Within a company, you can work your way up to a managerial or supervisory position with the potential of specializing in something such as pipefitting or well installation.
A plumber's work can also open doors to journeyman or master positions. With the right qualifications, a plumber can also become a contractor and run their own business to manage and take on large-scale plumbing operations. The plumbing sector is changing, and the advancement opportunities are ever-changing.
New technologies, innovations, and changes in regulations offer new ways for plumbers to stay informed and grow their skillset. The options are endless for those willing to dedicate their time and effort to the craft.
3. Independence
A plumber's independence is a key benefit of working in this profession. It gives them the freedom to work for themselves and on their own schedule.
A plumber can work for many different companies or simply on their own and not be tied down to any one employer. This also means they can choose which jobs and projects to take on as well as the rates they charge for their services.
Furthermore, they can decide when and where they want to take on jobs and can move around the country if they desire. Ultimately, a plumber is their own boss and has the power to make decisions that best suit their needs and interests.
4. Variety of Career Paths
Plumbers have a variety of career paths available to them. From the traditional plumber working in a residential or commercial setting to industrial, medical, or renewable energy plumbing specialists, there are opportunities for a variety of skill sets and experience levels.
Industrial plumbers may specialize in heavy-duty plumbing work in factories or other large-scale operations. Renewable energy plumbers install and maintain systems for water reclamation or other renewable energy sources. Medical plumbers may assist with setting up and maintaining complex medical systems, such as those used to treat waste from dialysis clinics.
A plumber's education can range from vocational training to degree programs, and you can also be a licensed plumbing contractor, depending on the path they choose. With both physical and technical skills, plumbers can find a variety of career opportunities in both local and corporate industries.
5. Social Interaction
Social interaction is an important part of the plumber's daily work. Plumbers communicate with their customers in order to understand the nature of the problem and discuss options to fix the issue.
Plumbers collaborate with a variety of other professionals in reference to plumbing projects that span multiple trades. Plumbers also need to communicate with suppliers and manufacturers to discuss materials and parts availability.
Working conditions also require a certain degree of social interaction, as plumbers may need to work in tight spaces with other crew members. Plumbers also interact with governments to comply with building codes. Additionally, they travel to a variety of project sites to work, interact and provide their professional knowledge to the customer.
6. Mentally and Physically Exercise
A plumber's job requires a high level of both mental and physical exercise. Mentally, a plumber is required to think critically in order to diagnose and solve issues with pipes, plumbing systems, and other related issues. Plumbers also have to have excellent problem-solving and critical-thinking skills in order to be successful in their job.
Physically, a plumber must be in good shape to climb, bend, stoop, kneel, and reach while working, as well as be able to lift and carry heavy objects. Plumbers also require good hand-eye coordination and manual dexterity in order to complete tasks accurately and safely. Overall, plumbers need a combination of physical and mental exercise to properly do their job and be successful in a highly competitive industry.
7. No More Plumbing Bills
Becoming a plumber can be a great way to reduce the costs associated with plumbing. Of course, it requires a substantial financial investment to get the necessary equipment, tools, and training. However, once you have established yourself as a professional plumber and have a working understanding of the industry, you can begin taking on jobs to cover your costs and even make money in the process.
With the right level of expertise and experience, you can make sure no more plumbing bills ever need paying. Being your own boss and working on your own terms can be immensely rewarding, and with the right approach, it can be quite profitable too.
Become a Plumber Today!
Becoming a plumber is fulfilling both financially and personally. It allows you to work independently while helping people with their plumbing needs.
If you're interested to become a plumber, consider taking classes or getting a degree! You can make a great career out of it and do something that you love. Take the time now to make a positive change for the future of your career.
Looking for more tips on how to become successful? Take a look through our blog!
Browse by Category