A New Patient's Guide to Booking a Dentist Appointment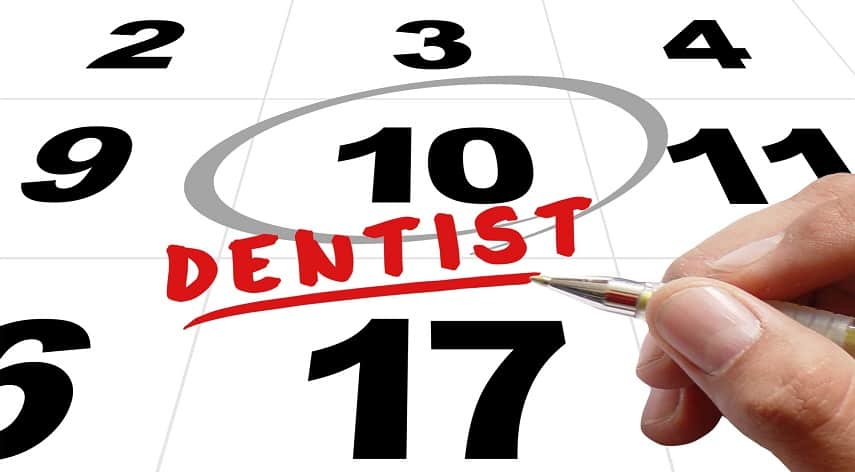 Going to the dentist is an idea that strikes fear into the hearts of adults and children alike. The dentist's office carries that connotation because an estimated 90 percent of adults in the United States of America have had at least one cavity in their lifetime. Taking preventative measures for your oral health is vital to avoid gum and tooth issues later in life.
Beyond choosing a dentist, knowing how to book your first dentist appointment is essential to seek the help you need. Moving to a new town and finding a new dentist is intimidating, but knowing the steps to make a dental appointment provides peace of mind.
The good news is that you've found the right guide to scheduling dental services for your family. Keep reading to learn more today!
Reasons to Schedule a Dentist Appointment
Scheduling a dentist appointment offers several benefits for your health and finances. Knowing your reasons behind scheduling and attending dental appointments is vital to receive the help you need. Here's a closer look at why you should set up a dentist appointment.
Savings
The money you'll save is a significant reason to schedule an appointment to see your chosen dentist. Many people visit the dentist to get preventative maintenance for their teeth and gums. It's a good rule of thumb to get your teeth cleaned and inspected at least one time per year.
The preventive steps are far cheaper than the major operations. Going to the dentist regularly will save you money in the long haul.
Discomfort
You should also visit the dentist's office if you're experiencing discomfort with your teeth or gums. Dental issues cause your mouth to feel less comfortable as time goes by. The best way to resolve the oral health issues you're experiencing is to schedule a dentist appointment and get dental implants.
Less Time Away From Work
You'll also spend less time away from work when you schedule appointments to visit the dentist. Many oral health issues are incapacitating, meaning you'll need to take more sick days away from work. Visiting the dentist is a sure way to keep your health on track.
Eliminate Dental Emergencies
Choosing a dentist and visiting multiple times yearly is a sure way to eliminate the possibility of dental emergencies. Your dentist will identify troublesome areas and take steps to resolve your dental issues before they evolve into crises.
Greater Convenience
Scheduling a dentist appointment is also beneficial because it allows you to enjoy greater convenience. You can schedule dental services during dates and times that work with your schedule, so you don't need to miss your kids' sporting events or take time off work. Calling to schedule an appointment will ensure you get a timeslot that fills your schedule.
Steps for Booking a Dentist Appointment
Moving to a new town is a massive change, but you must find the essential services in your new area to keep your family healthy. Choosing a dentist is one of the critical parts of any big move. Knowing how to schedule your first dentist appointment with the new clinic is vital.
Here's a guide to help you get your family's first appointment at the dentist's office.
Create a To-Do List
Finding the right dentist is vital, but you also need to have a strong idea of what you'll need to do during your time at the dentist's office. Think about the troublesome areas in your mouth that give you pain and discomfort. You'll save the dentist time by telling them about existing issues that are hampering your quality of life.
Schedule for the Beginning or End of the Day
Finding the right time for going to the dentist is also essential when you're making your first dentist appointment. Leaving work early to go to the dentist is not an ideal day during your work week. You'll end up playing catch-up when you go back to work the next day, which could add unnecessary stress to your life.
Check with your new dentist to find hours that work well with your schedule. It's imperative to find out if they offer Saturday appointments. Some dentist offices also provide dental services during early morning and late evening hours to cater to clients who have busier schedules.
Get Everything Resolved
The best approach to take if you're going to the dentist is to get everything done during one trip. It's tricky finding time to make one dentist appointment, let alone multiple. Your schedule will become much easier to manage if you get all of your cavities filled and your teeth cleaned during one visit.
Make sure the dentist you're choosing offers all of the dental services you'll need for optimal health. You'll enjoy greater convenience, and you'll save yourself a ton of driving.
Schedule in Advance
Most dentists have packed schedules, so you need to take steps to schedule your dentist appointment in advance to ensure you get the timeslot you need. Aim to schedule your appointment weeks in advance so you know that it's on the schedule. It also ensures that you'll get the desired block of time to receive the dental services you need.
It's also wise to schedule your next dentist appointment after your first one ends. You'll make the process of going to the dentist in the future a walk in the park. Mark your next appointment in your calendar, so you don't forget, and get the dental services that optimize your oral health.
Schedule Your First Dentist Appointment Today
Scheduling your first dental appointment is intimidating, especially if you don't like going to the dentist to get dental services for your oral health. It's wise to schedule your dentist appointment in advance and to get all of the dental services you need in one visit. You should also find a timeslot that works best with your schedule, so you don't need to miss important events.
Check out the rest of our blog page if you're craving more beneficial and noteworthy content like this!
Browse by Category