The Benefits of Private School You Might Not Know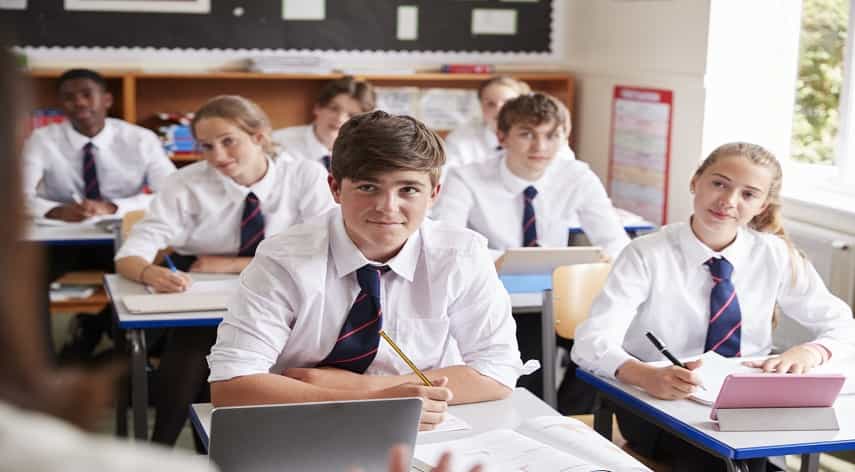 Research has consistently shown that students enrolled in a private school tend to do better on standardized tests than those in a public school. There are also many other benefits of private school, such as more individualized attention, smaller class size, and so on.
But is private school the right fit for your child?
Here are some key benefits to consider to help guide your decision.
Aligns With Your Values
There are a variety of private schools, including religious and non-denominational, day school, boarding school, and so on. Private schools are mission-focused and closely follow a set of values. It's easy to find local private schools that align with your family's values, whether those are faith-based or not.
More Flexibility
Many private schools are pioneers of education. They use new methods of teaching and incorporate technology to make learning easier.
There are many resources in the classroom and outside of it that help a student's education.
You'll also find more flexibility in terms of remote learning and classroom spaces.
Smaller Class Sizes
There's been some back and forth in the educational field over the ideal classroom size. However, one thing that's for sure is that packed classrooms mean less attention for each student. Students that struggle may not get the help they need to succeed.
Although private schools vary in size, you can easily find one that focuses on giving each student the help they need to hone their strengths and work on their weaknesses.
More Parental Involvement
When it comes to private school pros and cons, the increased communication between teachers and parents is definitely a pro. Private schools have open communication policies, and that means the parents are more involved in their child's education.
This is a definite advantage as it allows parents to see how their child is doing and how they can help. There are frequent parent-teacher meetings and events, and parents can get involved through fundraising activities and more.
Prepares Students for the Future
There's no doubt that when comparing private vs. public school, private schools prepare children for the future much better.
There are many extracurricular activities, from art and music to sports and clubs. These activities teach children important life skills such as teamwork, overcoming obstacles, and learning new abilities. Public schools may not always have the funds for extracurricular activities, and kids might be limited in what they can learn.
Another benefit to clubs and other activities is that it looks good on a student's application form when they apply to a college.
Attending a good private school helps prepare kids for what comes next by teaching them transition skills.
Public school doesn't teach children life skills such as budgeting or interviewing for a job, although it should!
Discover the Benefits of Private School
We hope these benefits of private school have helped you to make a decision. There are many advantages to enrolling your child in private school, and these are only a few. To discover all of them, contact the school of your choice to learn more about what they can offer your student.
For more educational and family advice, be sure to read some of our other posts.
Browse by Category