A Complete Guide Of an ICO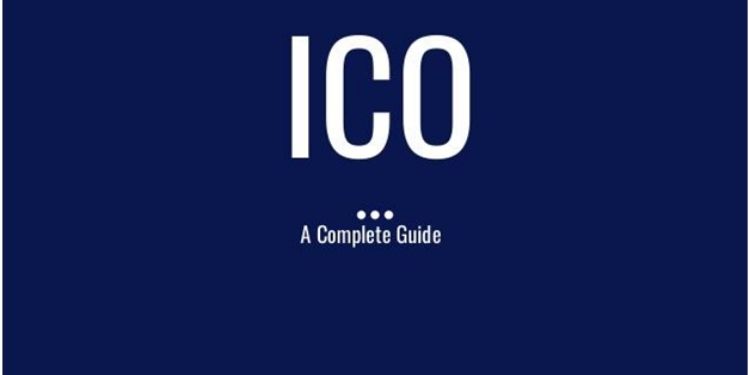 The total amount raised in ICOs that were either functioning or were a part of raising over $5 billion per year from 2018 to 2020.ICO is an expensive affair. The hosting of a successful ICO will cost between $60K and $80K only to get the campaign started. If the projects and their ambitions are ambitious, their cost could skyrocket.
From the pre-public engagement phase through the post-public engagement phase, the process takes a long time. The former takes over a year on average, while the latter takes approximately six months.
Make a plan and check to see if your project requires an ICO.
If your project is to be successful, the market needs a solution, and this solution must be objectively superior to what your competitors have to offer. To do so, you'll need a thorough awareness of the market, as well as an understanding of your target audience and, most significantly, what they're willing to pay for your services.
Understanding the competition
Who are you against? It's easy to mistake it for any other project that provides similar services. Because you're vying for money from investors, the answer is straightforward: you're up against everyone. Yes, every ICO takes occurs around the same time as yours.
Analyzing legal and ill-legal of ICO
To say the least, the link between legal systems and blockchain technology has been shaky. Initial coin offerings' image has been tarnished by scams and a plethora of other blunders (ICOs). Although most countries do not have legislation governing ICOs, they do exist. Except for South Korea and China, no other country has issued an outright ban on initial coin offerings (ICOs). It's not enough to make sure your company is lawful; you also need to think about investor worries.
Creation of ICO token
The first thing you should think about while planning an ICO is how you'll distribute the token.
The token you choose and the distribution strategy you choose impact how you collect funds.
The distribution strategy should contain the total number of tokens, tokens issued inside the team, and the number of tokens sold at each stage of your token sale.
The blockchain on which you can launch your ICO is something that your ICO developer should pay close attention to.
To fulfill your business goals, your ICO developer will need to change certain components of the code.
White paper
A white paper is a technical document that covers every facet of your project.
It should also contain all pertinent information about your ICO.
Your white paper can be used to promote your company as well.
The material in your whitepaper should satisfy investors. These investors will make your ICO popular in the right circles.
These people could be influencers, and their comments could have a big impact on a whole community of blockchain investors and enthusiasts.
Website
Your ICO's website serves as its public face. They will almost probably visit your website even if they do not have immediate access to your white paper.
The material on your website should be written in a way that entices, informs, and then clarifies.
It's critical to include information about your team, the project's aims, and the procedures you'll take to protect your investors' interests, as well as a project road map.
Always keep in mind that your website is the final destination for all of your marketing efforts. As a result, your website should be created in a search engine-friendly manner.
Promoting your ICO
The finishing touches to your ICO formation process are marketing and public relations.
Like any other marketing activity, marketing your ICO requires both paid and organic efforts.
You can outsource Fintech ads to assist you with all aspects of ICO promotion.
ICO Launching
Your ICO is now fully prepared, prepped, and ready to make a big splash. It is possible that many investors, regardless of their preliminary research, will want to have a few last-minute questions answered before committing funds to your project.
As a result, being available to your investors 24 hours a day, seven days a week throughout your ICO launch is important. The most vulnerable time for a cyber assault is during the launch. Keeping this in mind, you should always have security people ready to deal with any unexpected complaints.
Obtaining a Listing for Your Token
Having your token listed on a well-known exchange may be the Holy Grail of your ICO. This listing will ensure that your investments are rewarded handsomely. Minor details like the currency's name, trade symbol, coin logo, and project description are crucial. If you complete your study before approaching an exchange, your ICO will be ready to write and spin its success tale, just like so many others!
To summarise, I hope you now have a firm grasp of how an ICO operates. The platform you choose is critical to the success of your ICO. Coinpedia is a marketplace that caters to all of your demands. Coinpedia provides Crypto Bulk PR Services to help you advertise your ICO.
Browse by Category