Five Factors to Consider Before Availing of a Gold Loan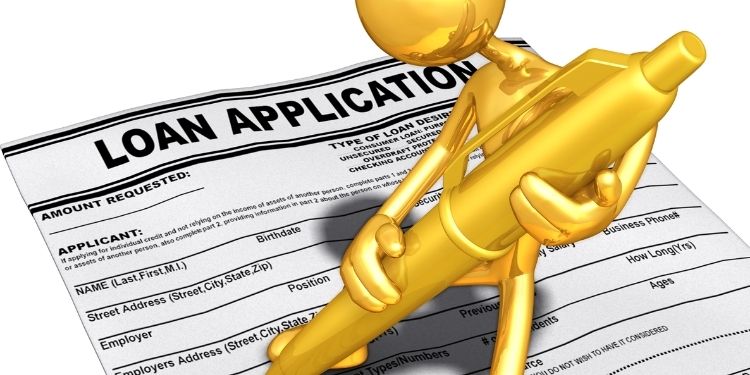 Since times immemorial, gold loans had remained the ultimate resort for borrowers when all other avenues failed. This is evident from the rising demand for gold-backed loans post the pandemic outbreak in 2020.
According to RBI data, gold loan outstanding rose by 86.4% from March to May 2020, when other financial products witnessed decreasing origination volumes.
This reflects the individuals' growing dependence on gold-backed borrowing amidst financial constraints due to salary cut-offs and rising unemployment. As the repercussions of the recent recession continue, more individuals are likely to cash in on the gold jewellery lying idle in their closets. However, borrowers must watch out for the several factors influencing gold loans first to secure the best deal.
Top 5 factors to consider before applying for a gold loan
Here are the 5 primary aspects individuals need to take into account before zeroing in on a gold loan scheme.
1. Loan-to-value (LTV) ratio
When looking for secured funds, individuals must make the most out of their pledged collaterals. This is highly applicable for loans against gold, where lenders sanction the final amount based on the current market value of gold and the pledged items' purity.
Here, adding to the borrowers benefits considerably was the RBI's decision to extend the permissible LTV ratio for gold loans from 75% to 90% last year. The apex body clarified in a circular that this enhancement was to facilitate better liquidity and help borrowers meet the pandemic-driven financial crises faster.
Additionally, financial institutions evaluate the pledged jewellery items based on their purity. Ideally, customers need to provide gold items with purity ranging from 18K to 24K to qualify for this financial product.
2. Borrowing cost
A prominent reason behind the growing popularity of this financing option is the lowest gold loan interest rate compared to other secured funding options.
However, interest rates can vary across lending institutions as well as loan schemes. Therefore, it is always a wise idea to compare multiple lenders and their available schemes before choosing the one that works the best for you.
Also, enquire your chosen lender about additional gold loan fees, along with the interest rate. Hefty processing and documentation fees may overburden your finances. Also, make sure to check the fine applicable for late payment.
3. Repayment options
Another reason to prefer a gold loan over other financial products is the flexibility in repayment. Borrowers can choose to pay the interest component on a quarterly or monthly basis and the principal amount at the tenor's end. Alternatively, they can pay the interest right at the beginning and the principal amount over the rest of the tenor.
Individuals more comfortable with the traditional mode of EMI repayment need not worry either since that option is also available.
In addition to these convenient repayment options, NBFCs like Bajaj Finserv also offer foreclosure and part-payment facilities with their gold loan. The former allows borrowers to repay and close the loan before the completion of its tenor.
Similarly, you can choose to repay a specific percentage of the total amount and release your pledged jewellery worth that amount with part payment. Nonetheless, make sure to check the foreclosure and part-payment charges beforehand, although most lenders do not levy any fee for the latter.
4. Eligibility and documentation
Like any other financial product, gold loans also demand applicants to meet specific eligibility parameters for qualification.
The only difference is that the requirement for a gold loan is way simpler compared to unsecured and few other secured loans. The parameters are relaxed to the extent that even individuals with a low CIBIL score can avail of such funding.
However, a few requirements remain, including the following:
Age: Applicants must be aged between 21 and 70 years.
Employment: Businessmen, salaried individuals, traders, and farmers can avail of this loan.
Besides meeting these easy eligibility criteria, applicants should also keep the following documents handy:
ID proof: KYC documents
Proof of residence: Any KYC document and utility bill
Applicants may also need to provide additional documents, such as income proof, depending on the lender's requirements. Therefore, it is always advisable to check the gold loan eligibility and documentation requirement thoroughly beforehand to enjoy speedy approval.
5. Credibility of a lender
The rising number of fraud cases involving gold-backed loans reinforces the necessity to conduct a thorough background check of a lender. There are different types of gold loan providers, including public and private institutions and jewellers. Trusting your valuables with any of these entities comes with considerable risk.
This is why individuals should prioritise availing funds from verified and registered NBFCs like Bajaj Finserv. Such NBFCs ensure your collaterals' safety by storing them under high surveillance rooms equipped with motion-detecting technology. Additionally, they offer complimentary insurance coverage on pledged gold items to assure compensation in case of any damage or theft.
Additionally, applicants can avail of services involving verification and gold appraisal from the comfort of their residence. A simple documentation process also facilitates speedy loan approval and disbursal. Once transferred, borrowers can utilise their availed gold loan to fund almost any requirement, including education, business, wedding, and medical emergencies.
In addition to the above factors, borrowers must also watch out for the customer support service of their lender. Choosing a financial institution with functioning and easily reachable helpline numbers or portals can help you enjoy real-time financial solutions. Plus, borrowers must check their lender's complete list of terms and conditions before proceeding to apply.
Read also : Things You Did Not Know About Gold Bracelets 9 Carat
Alfred Williams
Hey everyone! My name is Alfred Williams and I am passionate about business and finance. I have been working and managing in these fields for over 10 years. I have expert knowledge of market strategies, financial analysis, and decision-making processes. I also have experience in consulting and budgeting. I'm excited to use my knowledge and expertise to help others achieve their goals. Follow me for the latest insights on business, finance and decision-making. Business, finance - let's get started!
Browse by Category