Fun Things to Do in Vegas With the Kids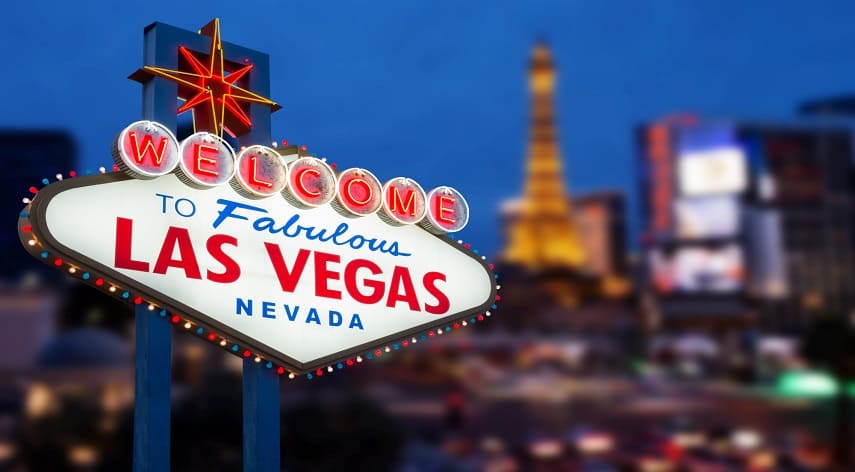 Family fun? Or just fun in Vegas fun? You crave both! You've heard Vegas is on the up with casinos giving children bigger spending power.
But how on Earth can you make sure both you and the kids get what you're after? There are a lot of things to do in Las Vegas that can be fun experiences for people of all ages.
From visiting world-class museums to enjoying celebrity-chef treats, Vegas has enough unique treasures to open your eyes to new and exciting adventures!
But with all these attractions, where do you start? If you're wondering what activities are for kids in Las Vegas, you've come to the right place.
Keep reading for our top guide to fun things to do in Vegas with kids.
Outdoor Activities
Las Vegas may be in the middle of the desert, but there are plenty of outdoor activities to enjoy. From exploring nature to cooling off in the pool, here are some of the best outdoor activities for families:
Red Rock Canyon National Conservation Area
Just 20 miles west of the Strip, Red Rock Canyon offers hiking trails, rock climbing, and stunning views of the Mojave Desert. The park also offers guided tours, including a popular sunset tour.
Hoover Dam
A short drive from Las Vegas, the Hoover Dam is an engineering marvel that's worth a visit. The dam provides tours that showcase the history and technology behind this impressive structure.
Springs Preserve
The Springs Preserve is an interactive museum and nature park that showcases the natural and cultural history of Las Vegas. Families can explore indoor and outdoor exhibits, including a butterfly habitat and a desert animal exhibit.
Wet'n'Wild Las Vegas
Beat the heat by splashing around at Wet'n'Wild, a water park that offers slides, pools, and other water attractions. The park also has a designated area for young children.
Indoor Entertainment
When the weather is too hot (or too cold) to be outdoors, Vegas offers plenty of indoor entertainment options for families. From museums to arcades, here are some of the best indoor attractions for kids:
The Atomic Museum
If you're looking for fun things to do in Vegas with the kids, don't miss the chance to visit this top museum. Located on the former nuclear testing site, the Atomic Museum captures the history of the atomic age.  Kids will love the interactive exhibits, such as a nearby Atomic Testing Range, a 3D theater showcasing the atomic age, and life-size replicas of atom bombs.
Shark Reef Aquarium
Located at Mandalay Bay, the Shark Reef Aquarium features over 2,000 animals, including sharks, rays, and sea turtles. Families can even book a behind-the-scenes tour for an up-close look at the aquarium's operations.
The Adventuredome
Located at Circus Circus, The Adventuredome is an indoor theme park that offers rides, games, and attractions for all ages. From roller coasters to mini-golf, there's something for everyone at this fun-filled park.
GameWorks
Located at Town Square, GameWorks is an arcade and entertainment center that features classic arcade games, virtual reality experiences, and other interactive attractions. The center also has a restaurant and bar for parents to enjoy while the kids play.
Cultural Experiences
Vegas may be known for its flashy casinos and shows, but there are also plenty of cultural experiences to explore. From museums to historical sites, here are some of the best cultural attractions for families:
The Mob Museum
Located in downtown Las Vegas, The Mob Museum explores the history of organized crime in America. Families can explore interactive exhibits and learn about the infamous mobsters who shaped the city's history.
The Neon Museum
The Neon Museum showcases the history of Las Vegas through its iconic neon signs. Families can take a guided tour of the outdoor museum and learn about the city's neon past.
Ethel M Chocolate Factory
Chocolate lovers will enjoy a visit to the Ethel M Chocolate Factory, where they can learn about the chocolate-making process and sample some of the factory's delicious treats.
Springs Preserve
This oasis in the desert offers a wild variety of fun activities for all ages. With a botanical garden, interactive museum, live music performances, plus amazing activities and demonstrations, there's something for everyone. Animal encounters, splash fountains, an Imax Theater, and train rides are just some of the fascinating attractions available.
Culinary Experiences
Las Vegas is known for its adult-oriented entertainment and casinos, but it's also a great destination for families. The city has plenty of fun things to do in Vegas with kids, including culinary experiences. Check out some of the delicious and interactive food experiences available.
Flour & Barley
Located at The LINQ Promenade, Flour & Barley is a casual Italian eatery that serves up some of the best pizzas in Vegas. During the "Make Your Own Pizza" experience, your family will get to don aprons and chef hats and learn how to create their own delicious pizza. From kneading the dough to selecting the toppings, this interactive experience is sure to be a hit with the kids.
The Dinner Detective
This murder-mystery dinner theater is perfect for families with older kids (ages 12 and up). The Dinner Detective takes place at the Embassy Suites on Paradise Road and includes a four-course meal and a hilarious and interactive show. During the show, guests are encouraged to interact with the actors and try to solve the murder mystery.
Wicked Spoon Buffet
Brunch is always a hit with families, and the Wicked Spoon buffet at The Cosmopolitan is one of the best brunch spots in Vegas. The Wicked Spoon offers a huge selection of delicious brunch dishes, including pancakes, waffles, eggs Benedict, and much more. The buffet also features a wide variety of international cuisine, so there's something for everyone.
Carlo's Bakery
This famous bakery, made famous by the Cake Boss television show, offers a variety of interactive experiences, including cake decorating. During the cake decorating experience, your family will learn how to decorate a cake using fondant and other decorations. The experience is perfect for kids of all ages, and the best part is that you get to take the cake home with you!
Spend Your Best Vacation With These Things to Do in Vegas With Kids Today
Vegas is a great place for parents and kids alike. With all the fun activities, great food, and family adventures, there is something for everyone. With these fun things to do in Vegas with kids, you and your family can have an unforgettable time.
Go take the plunge and book your Vegas trip today!
For more articles like this check out the rest of our blog today!
Browse by Category