A Step By Step Guide To Create A Successful Instagram Marketing Strategy
Instagram is a great visual platform that is growing fast, with over 600 million active users, 400 million daily active users, and 80 million users in the United States alone. The best part of the platform is that it provides businesses to launch their products and drive sales for FREE.
Simply using the same strategies just like any other platforms won't work well on Instagram to get that around. Or, just having a business profile and throwing some hashtags is not just enough. If you follow a planned marketing strategy, it is sure to reach heights in your business using the Instagram platform.
To get started, let us dive in to know how to build your business on Instagram that stands out from rest and increases following.
#1. Set your Goals and Strategy
The Instagram marketing strategy needs to have defined goals to measure success. For example, if you aim to spread brand awareness, then measuring just the leads you acquire from your business makes no sense. Therefore, hold a grip on your primary goal for your business and line up your strategy for it.
How do you meet goals on Instagram?
A. To make your brand visible to a large audience
Promote call-to-actions- in profile bio.
Conduct ad campaigns for potential buyers.
Partner with influencers to get new followers
C. Boost Sales
Promote products and services
Feature Customers
Make sale promotions
Your business on Instagram could lead to a compilation of disorganized content without planned goals.
#2. Target the Right Audience
Having set goals and strategies, you need to have a good understanding of your targeted audience. The one who tries to please everyone pleases none. So, Focus is essential.
Think of your marketing personas used in the past; it's good to look at them and compare them to the user's demographics. That helps to get a clear idea of the kind of audience you could expect to reach through the platform.
#3. Build your Profile
Famous Instagram profiles have great profiles. A well-crafted bio and appropriate links are necessary to convert eyes into followers and leads.
You have to upload a fabulous profile photo and post feed photos that are appealing and consistent with your brand. Instagram limits people from including links in posts. Hence, make sure to insert call-to-action links in your profile biography. You could drive traffic to your websites by mentioning "Check the link in bio" in your post captions.
When a person visits your profile, the first and foremost thing they see is your profile. So, make sure you upload engaging pictures and video clips that entice new audiences to tap the follow button.
#4. Share Exciting Content
Instagram content acts as one of the drivers that enable you to attain goals. Initially, define a style like color palette, filters, fonts, hashtags, and captions. A uniform look and feel throughout your business profile lets you stand out from the rest and gain recognition.
Next, line up content with your goals. For instance, if increasing brand awareness is your aim, you could promote business culture and showcase photos and videos of staff members, business initiatives, behind-the-business scenes, and events. Similarly, if you want to drive sales, you could post testimonial quotes or videos from customers.
There are different kinds to post content like sharing photos, video clips, stories, carousel posts, and IGTV videos. I would recommend you buy an excellent professional camera if your marketing strategy focuses mainly on the Instagram platform.
#5. Identify Accounts and Hashtags
Well, you have to increase your audience now. The best way to begin is by discovering competitors' channels that run businesses similar to yours and their Instagram following. Go through the kind of people that follow them and try to build relationships with those audiences.
Partnering with influencers could help you tap into the right audience and increase your following. Look if you could attract the attention of influencers either through tagging in photos or mentioning their company hashtags. When you establish a good relationship with influencers, you could cross-promote content with each other to acquire new business opportunities for both.
You could also check the most influential business-related hashtags used by influencers.  As hashtags are the best way to find content across the platform, try to incorporate the hashtags wisely instead of throwing irrelevant ones.
#6. Boost Engagement
Instagram engagement is  the way the audience communicates with your content.
If the engagement is strong enough, the audience would get a strong feel to purchase your product. Greater the engagement meaning your content gets prioritized by Instagram algorithm, that helps you acquire more number of followers.
Also, when you follow people that fit your buyer personas or commenting on their posts, you could gain attention towards your brand and maybe you get some followers too. But to be honest, posting comments on hundreds of posts every day is not a feasible strategy. You could make use of some tools that automate engagement if you have started a business from scratch.
#7. Run Instagram Campaigns
A marketing campaign is a set of well-planned strategies to achieve a particular goal. There are multiple ways to market your business on Instagram, let's see a few here,
Influencers: As said before, getting connected with influencers in the market could gain additional followers. There are different ways to work with them, like affiliate deals, where they would acquire shares on a sale, cross-promote content, or make payments to them to advertise your account on their feed.
Contest & Giveaways: Contest or giveaways are other ways where you can promote yourself. Here, you ask followers to tag their friends or like your posts that lets you receive automatic Instagram likes thus spreading brand awareness and increasing sales.
Ads: Ad is an excellent targeting feature that helps both increase your audience and sell products directly.
That's it!! I hope these steps would help you to develop a successful business on Instagram.
Author Bio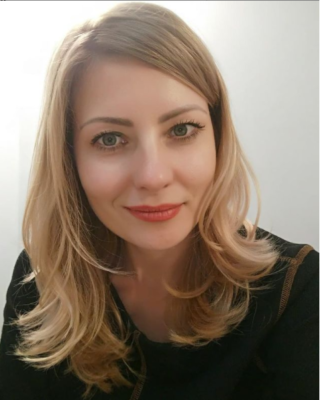 Sarah James is a Content Writer at VoxCorp with more than 8 years of experience in Social Media Marketing. In her free time she loves to talk with her friends on food, travel and ancient culture.
Browse by Category