A Guide to Selling Your House in Washington at the best price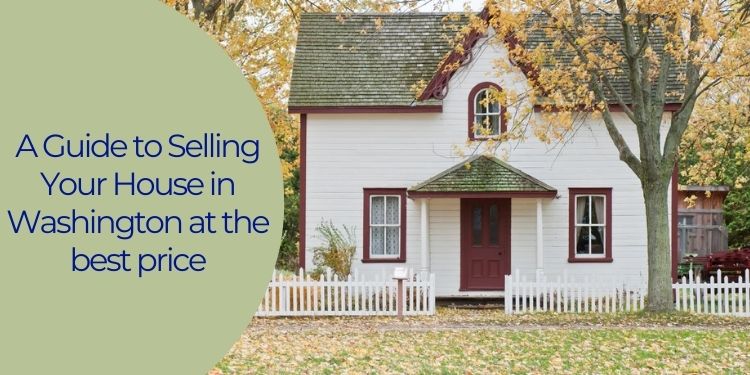 Most individuals regard their house as the safest or comfort zone. With thousands of memories shared and decorated with love, the residents make a property into a home. As the quote says, change is the only constant; certain individuals have to sell the property for personal causes.
However, selling property in a prime location like Washington requires appropriate planning and structuring. Many experienced home sellers prefer listing their house For Sale by the Owner, known as FSBO. This process can consume both time and money as dealings keep failing. Moreover, there are chances of losing the buyer even after the deal is signed.
Hence, homeowners need to look for an efficient solution to fulfill their sell my house in Washington requirements cost-effectively. Here are some ways to help you sell a property from any location without hassle.
Tips for selling a house from a respective location without the hassle
Selling a house is a complex task that requires patience and distinct planning. They discussed ways are the user guide to sell a property in Washington for the right price.
Finding a reliable realtor
The first step to successful house selling is finding a reliable realtor. They are individuals who work independently or under an agency to provide house-related solutions. One must know that selling a house requires an investment of time and funds. This is a mandatory requirement to get a good outcome. Hiring a top-rated real estate agent is a priority to reduce the hassle of legal formalities, price dealings, house tours, and more.
In this regard, one must be aware that the competitive market is filled with false agents who charge a substantial amount against poor service. Hence, comparing options and checking the third-party reviews could aid in finding the right realtor. An experienced and licensed agent should know the client requirements and local buyers' perspectives. They would offer expert advice from listings to signing a house contract.
Planning the right time to sell
To receive the best price from your property, finding the right time for selling is crucial. This would streamline the entire process and help understand a buyer's persona. Usually, factors like seasonal changes, economic conditions, job market, etc., can affect the housing market. This can also lead to a reduction in property sales. Hence, you need to consult a realtor to understand the right selling time to get the right offer. Typically, summers are the best time to sell properties in Washington due to increased demands.
Set a price for your house
The next step is deciding the price to set against the property. To receive the best offer, you need to list a home for the right price. This factor should be based on competitive analysis and buyer requirements. Checking the economic situation would be beneficial in this regard. If the price is apt, a house will sell faster.
It is imperative to follow a CMA or assessment of current, sold, and expired listings of a certain location. Here a real estate agent comes into action. They can analyze the conditions and suggest and aid in making the right choice.
Marketing and house tours
Before listing a property, individuals need to consider certain factors. For instance, a house cannot sell without marketing or advertising. Moreover, a property with repair needs would again have a bad reputation. Hence, you need to take care of the cleaning, mendings, and renovations to boosts the sale.
In terms of marketing, using the power of social media would be cost-effective. You need to click good pictures of the house and highlight its USPs. Listing a house in local realtor websites, MLS, online portals, etc., would be beneficial. You can also add short descriptions that detail the features of specific areas in your property. This can include gardens, ceilings, garages, attics, a fireplace, etc. Using 3D advertisements or virtual reality would be a smart way to attract clients.
If a buyer shows interest, the next task is to start the house tour. Again, a realtor would take care of this process. Trying open house tours would be a smart way of showing a property to many interested candidates at once. This would again help in getting the best offers at the same time.
Negotiations and selling
After finding a compatible buyer, the last step is negotiation. It is organic that one feels tempted towards the highest offers, but this can be problematic. Before signing a deal, you should always check a buyer's financial stability, contingencies, property value, etc. It is always better to compare price offerings and a buyer's profile. The final decision should be based on negotiations and related terms.  However, if the deal isn't satisfactory, you are free to submit a counteroffer. You can also settle for charges like asking them to pay realtor charges or making a final deal. The suitable option would lead to signing a Real Estate Purchase Agreement.
There are additional steps in sell my house in Washington processes like appraisals, legal paperwork, and closing process. Fulfilling all the mentioned steps would aid in gaining the best price against a property without investing tons. If you reside in Washington and need to sell a house within a stipulated time, read this guide for an efficient solution.
Browse by Category