Finally Revealed: 11 Truly High-performance Hybrid apps you never knew
Mobile apps have been on the rise in recent years, so various tools for developing mobile applications are available. In addition, every day, there is news of some new app coming into the market.
Currently, there are three major approaches to building high-performance mobile applications:
They each have unique features, pros, and cons, but all three aim to create software solutions for mobile devices in different ways. The battle between hybrid native applications is never-ending.
Both have their perks and limitations. But hybrid platform frameworks are giving a really tough competition to native applications.
A report released by Gartner states that about 50% of apps will be Hybrid deployed in the coming times, and the average end-user ratings of hybrid apps are already 12% better than native applications.
Through this article, you will learn about 11 popular hybrid apps that you would never have imagined were Hybrid. And which hybrid apps are making big names in 2021?
Before giving the best hybrid app examples, let's briefly introduce hybrid apps and their advantages over other applications.
Here we go…
Hybrid Apps: A Brief Introduction
Hybrid apps combine the segment of both native as well as web applications. Like native applications, they have to be downloaded in the App Store first, and then the app can use any features present in any device.
As far as the web app part is considered, they rely on HTML being rendered in the browser embedded within the app. The popularity of Hybrid apps is because it allows programmers to write code once and still accommodate multiple platforms.
Hybrid apps comprise the perks of a website and an app. Some developers choose hybrid apps to include device features such as camera, GPS or push notifications.
They benefit from gaining the customer base of Google and Apple's platforms as apps are available through the App Store.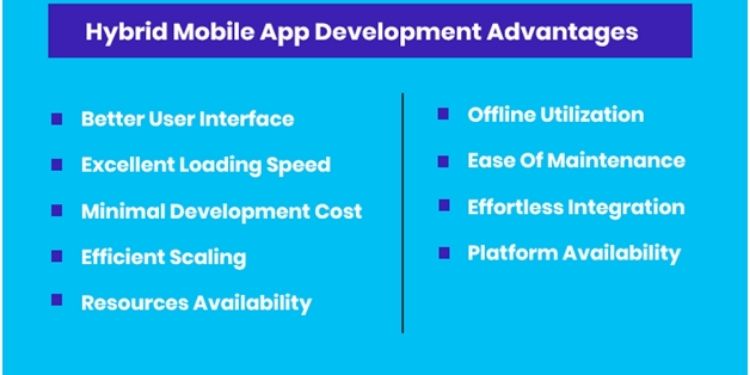 Top Hybrid Apps Examples that Enjoy Higher User Engagement
Now, I will discuss the top 11 examples of hybrid apps that have taken businesses to the next level and created excitement in the market while redefining the performance of these hybrid applications.
Evernote
Evernote tops the list of hybrid app examples and is one of the widely known productivity applications. The app is known for its rich UI and robust performance, which sets it apart from other apps in this segment.
It is the best example to show that performance is no longer an issue for hybrid apps. Despite its elegant design, Evernote is exceptionally efficient at increasing productivity.
The multi-device sync capability of this application makes it intuitive and unique. In addition, Evernote gives a wholly fluent and native-like experience, which makes it the most attractive app among end-users.
Key Features of Evernote:
Automatically sync all important notes etc.
Use the camera to scan and capture anything.
Create a personal to-do list and keep your thoughts well organized.
Plan, discuss and share your memos and notes with the people who helped you get your work done.
Amazon App Store
The Amazon App Store is a prime example of a hybrid app powered by HTML5 and redefines the user's experience while accessing it. It has an intuitive UI that makes it stand out among various applications and makes it extremely attractive.
According to Amazon Appstore VP Ethan Evans, the biggest issue that many organizations adopt a hybrid strategy is deciding what to do in HTML5 and what to do in native code.
Amazon leans towards using HTML5 for the user interface and Java for the back end to get the best of both worlds.
Key Features of Amazon App Store:
App reviews to ensure users get quality products
The fast and straightforward checkout process
Reviews and Feedback by Users
Global distribution
Twitter

Next on this rundown is Twitter – one of the best hybrid app examples that only a few of us know about. The most significant proof that the hybrid approach is reliable and can be successful is that the Twitter social app is hybrid. 
To handle massive traffic, Twitter is using a hybrid approach. It also shows the extent to which hybrid apps can run vast amounts of traffic. And it indicates that performance isn't an issue for hybrid applications.
It resolves all the issues and delays of the hybrid app, which discusses mainly performance issues. As a result, Twitter has changed users' perceptions about hybrid applications and increased the demand for these apps among businesses.
Key Features of Twitter are:
Users can enjoy viewing premium and live video streaming straight from their mobile devices.
Find your exciting news.
Express your thoughts by writing a tweet.
Receive notifications regarding who is your new follower.
Keep your eyes on engaging viral and stories.
Uber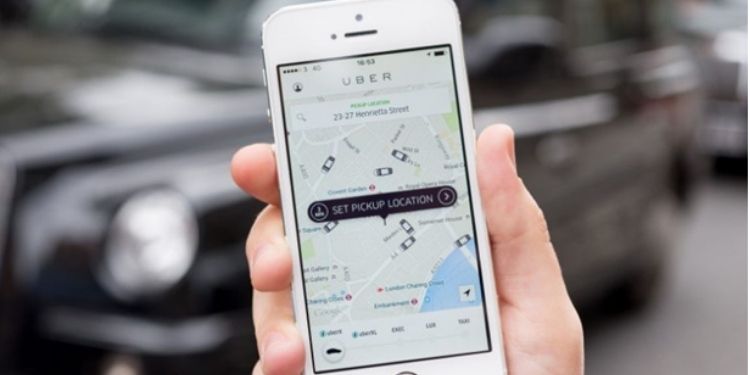 Yes, the mobile application you are using to make your travel comfortable and easy is one of the most popular hybrid app examples. Easy navigation and an intuitive user interface make this app extremely popular among its rival applications.
The mobile app natively runs on m.uber.com, which provides a webview on its app. It helps the app to be smooth and fast to load regardless of the platform. A direction that makes sense for an app with the simple purpose of connecting users faster with drivers.
Uber holds the record for the fastest loading speeds, and all this is possible because it is truly a hybrid app.
Key Features of Uber are:  
Book a ride for now or later
Preferred driver
Add multiple drop-off points
Real-time tracking of driver
Allow others to follow ride in real-time
In-app chat or call option
Multiple payment options

Instagram

Source
After Facebook bought Instagram for $1.1 billion, the app is still running a web view for its timeline, even though the Facebook app itself has grown to be a native app. By adopting a hybrid approach, Instagram gets HTML5 support that supports offline data and rich media, such as its signature short videos. It makes sense for a photo-sharing app to work with a technology that lets users access it even when the device is offline, or at the very least, shows an error message. 
Key Features of Instagram:  
Instagram Live Video
IGTV
Shopping with AR features
Shoppable Tags In Stories
Messaging expands with Threads
Push Notifications for Your Favorite Accounts
Gmail

Next on the rundown is one of the most well-known representatives of hybrids – Gmail. Of course, Google has been using HTML for its popular Internet mail service for a long time. It's incredible to see how Google has created a new version of Gmail's mobile application using native and HTML elements.
Gmail evolves its mobile app strategy. As a result, it is the best example of how native and web features combine to create excellent daily professional and personal life routines. It is vital to note that the application is written from the hybrid app point of view.
Key Features of Gmail:
Schedule emails
Drag emails between tabs
Do more with a right-click
Use Gmail offline
Get notifications for certain emails
Get Google's AI to compose your emails
Set an expiry time
JustWatch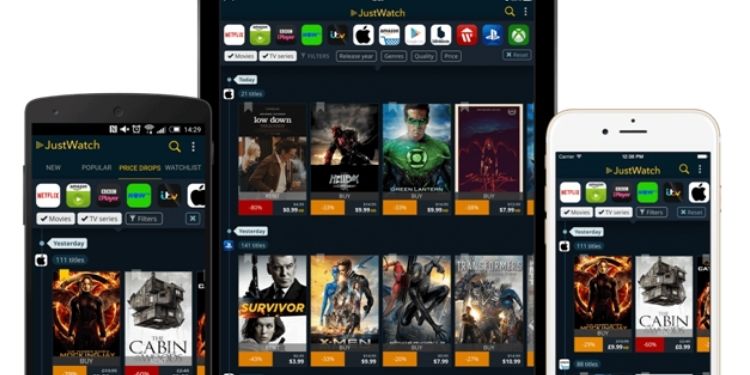 JustWatch is an app like youtube for an online video stream. It acts like a search engine for online videos and streams them smoothly. You can search for movies and TV shows through this app. Furthermore, it supports a bunch of popular streaming channels such as Netflix, Hulu, and others. The performance on it is impeccable, and the reason this app can perform all these tasks is that it is a hybrid app.
Key Features of JustWatch:
The app lets you search all your streaming services at once. Never switch back and forth between your services to find out if a movie or TV show is available.
Get personalized recommendations and see what is recently added to your favorite streaming services.
A watchlist to keep track of all the TV shows and movies you want to watch. They are synchronized across all your devices.
Remote POS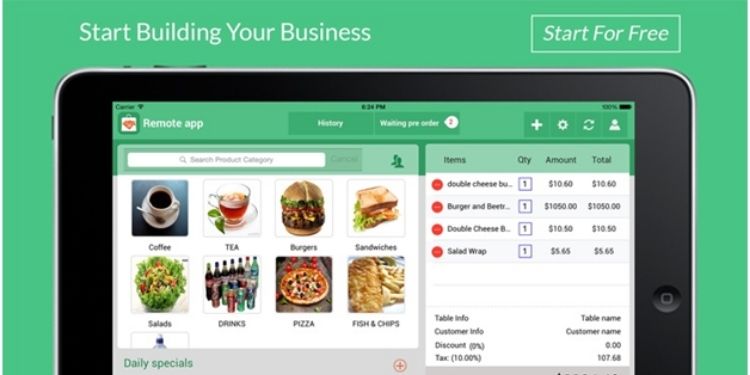 This Remote POS application helps users to control and manage the entire restaurant through a single mobile app. In addition, this application includes the ability to work offline, while internet connectivity is required to print the customer's final bill. For this, the storage capacity of Remote POS is more as it has both local and cloud data storage. Along with that, the application works excellently and is quite efficient for handling staff and managing orders.
Key Features of Remote POS are:
Customer mobile app
It helps businesses build customer loyalty.
Cloud-based applications
Users regularly receive notifications related to promotional offers and deals.
This mobile app facilitates easy and fast transactions.
Untappd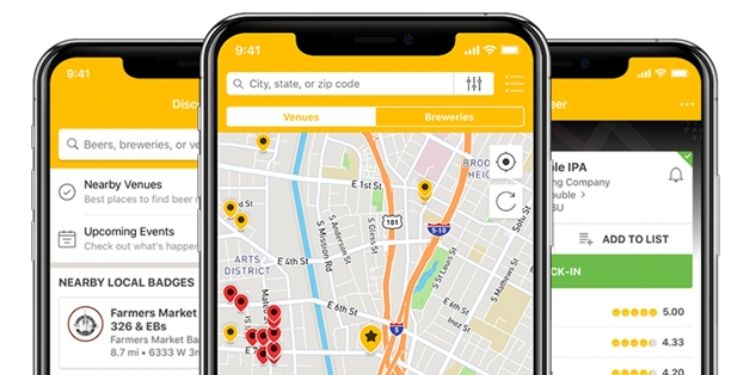 Untappd is one of the most famous check-in mobile apps that has gained immense popularity among its users. And this is yet another hybrid app that shows excellent performance while also being a great social tool to find new cool places to dine out or have a beer and whatnot. And all of this is done at your fingertips.
Key Features of Untappd:
Discover nearby places, events, and beers
Keep track of the beers you love and make lists for later
Discover new places with great beer, anywhere in the world
Follow your friends and see what beer they are enjoying
Receive alerts when your favorite verified locations add new beers
Khan Academy
 Given that Khan Academy went all the way out to appoint jQuery's creator, John Resig himself, it's clear that the result will be an excellent hybrid app.
Thanks to its creators, Khan Academy got the best of both worlds and became the first mobile learning platform to be hybrid. It's a non-profit organization whose aim is to offer free, world-class education for anyone, anywhere. 
Key Features of Khan Academy: 
You can learn anything. For free.
Sharpen your skills
Keep learning when you're offline
Pick up where you left off
Sworkit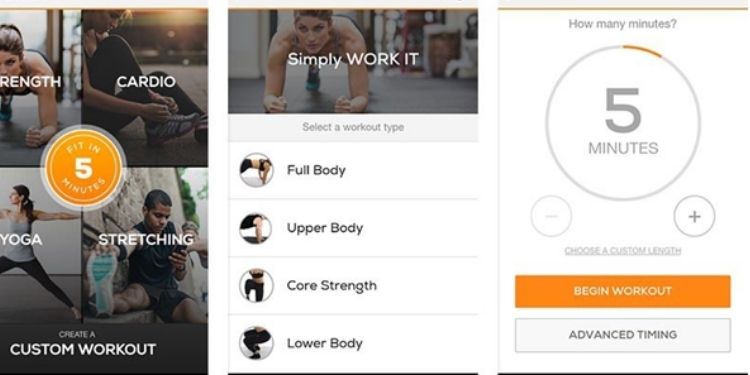 Sworkit is one of the great hybrid apps that exist in the fitness space. The application is the ultimate guide to provide interactive video sessions, workouts, and exercises. Moreover, it is connected to the iMessage app and Apple Watch to give it a more native-like appearance and reliability.
Also, the user can sync the application with the Google Fit application to track the data.
This iconic app runs on both iOS and Android. The developers of this app use a single codebase to make it compatible with all other mobile operating systems. After all, there is a reason why 25 million people use this app.
Key Features of Sworkit are: 
It is customizable
Tons of workout variety
Access to Certified Fitness Trainers
Offline Capabilities
Ad-Free workouts.
Multiple Fitness Levels Welcome
Why Go for Hybrid App Development?
Budget-Friendly: The primary reason to choose hybrid app development services is their cost-effectiveness.
Ease of Maintenance: Hybrid apps are easier to maintain as they are developed on the same codebase.
Swift integration with other applications: Limited integration often bothers users to reduce their chances of scoring high in the store. Hybrid apps take advantage of this problem because they connect perfectly with the mobile's system environment and integrate easily with other apps in the store.
Minimum Requirements: HTML, CSS, and JavaScript are the only languages ​​required to develop fully functional hybrid mobile apps and web apps. In contrast, the native app development approach uses many more languages ​​such as Java, Swift, Objective-C, and C#. 
Wrapping Up
Businesses worldwide won't miss the opportunity to use a hybrid approach in their creations to boost performance. That's the reason why hybrid mobile apps are so popular nowadays. And the mobile development industry wholeheartedly boasts of Hybrid as the most preferred, powerful concept.
The above-defined examples of hybrid apps can help you choose between some of the best hybrid apps for your business. So, think wisely and accordingly decide which would be the best option for you and your business.
Still, if you have doubts and want to learn more about Hybrid App Development, contact one of the top Hybrid App Development companies in India to get a clear understanding. They can help you get a clear idea of ​​hybrid app development processes.
Good Luck!
Browse by Category