How Can You Invest in Blockchain?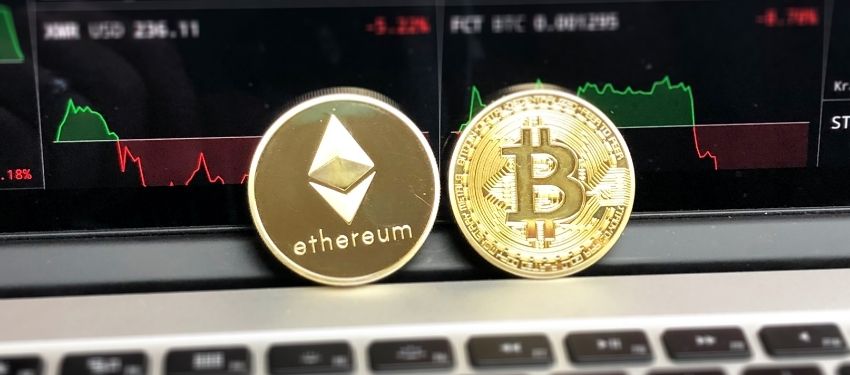 Blockchain is the primary technology that powers popular cryptocurrencies like Dogecoin, Bitcoins, and Ethereum. Blockchain essentially helps in tracking the creation of these digital currencies and their transactions.
Therefore, investing in blockchain essentially means investing in these cryptocurrencies. While stock trading courses can help you learn the right times to invest and sell your digital assets, it is important to do your own homework.
Read this article if you want to know how to buy and sell your blockchain assets safely.
What do you mean by blockchain?
The blockchain technology might seem complicated but its core concept is quite simple. A blockchain is essentially a huge database, a collection of information that can be stored on a computer system.
Blockchain consists of servers built using thousands of computers having enormous storage capacity and computational power to record every transaction that has ever been made using a specific cryptocurrency. This database is accessible to everyone with their individual keys, thereby taking away control from centralized systems like banks.
How can you invest in a blockchain easily?
If you want to invest in blockchain directly, you can buy different cryptocurrencies. Here is a simple step-wise manner to make blockchain investments.
Choose your blockchain-based assets wisely: You should start by researching different kinds of cryptocurrencies along with their key features, benefits, and disadvantages. The most popular cryptocurrencies today are Bitcoins and Ethereum. You can also invest in other blockchain assets like non-fungible tokens (NFTs). You should also ensure that your choice aligns with your risk tolerance and investment goals.
Choose a good cryptocurrency exchange or brokerage platform: Today, you don't have to go to the dark web to buy cryptocurrency from a shady person on the internet. There are countless crypto exchanges like Robinhood and Coinbase that can make your crypto investments simple. Each of these platforms has its own fee structures and an available set of cryptocurrencies.
Think about funding your cryptocurrency account with fiat currency: While cryptocurrencies hold value in themselves, it's a safe bet to buy them through conventional currencies like Pound Sterling or US Dollar. To minimize the risk of losses, don't invest more money than you can afford to lose.
The next steps would be to actually buy your chosen currency and find a safe place where you can store your digital assets
If you are interested in becoming a cryptocurrency trader, gaining thorough expertise in blockchain can help you understand the fundamental concepts behind how these digital currencies operate. This knowledge can also help you make informed trading decisions which can reduce the chances of unexpected losses.
Most cryptocurrency trading programs delve into the blockchain technology in-depth and don't require you to have an extensive coding background. Invest in an appropriate cryptocurrency or blockchain course today to become an experienced cryptocurrency trader.
Alfred Williams
Hey everyone! My name is Alfred Williams and I am passionate about business and finance. I have been working and managing in these fields for over 10 years. I have expert knowledge of market strategies, financial analysis, and decision-making processes. I also have experience in consulting and budgeting. I'm excited to use my knowledge and expertise to help others achieve their goals. Follow me for the latest insights on business, finance and decision-making. Business, finance - let's get started!
Browse by Category