How to Create a Killer Digital Marketing Plan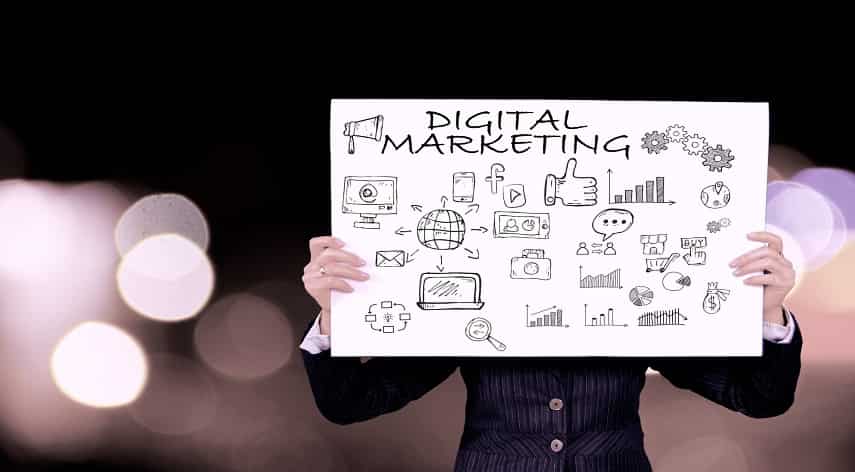 Companies that excel at lead nurturing can generate 50% more paying leads while cutting costs by 33%. Without a strong digital marketing plan, however, your competitors will win those leads instead. Meanwhile, your ROI will drop.
Before that happens, use these tips to develop a killer business marketing plan for the year. These tips can help you reach and attract new customers to your brand.
Read on to learn more.
Research Your Customers
In order to develop an effective digital marketing strategy, it's first important to gather research. Otherwise, you'll make assumptions about who your customers are and what they care about. Your marketing materials might fail to align with their interests or needs if you make assumptions.
As you gather audience research, imagine your ideal customer based on their:
Age
Location
Gender
Income
Career
Hobbies
Interests
Pain points
Buying behaviors
Online behaviors
Education
Language
If you're targeting more than one group, create buyer personas. Think of each buyer persona as a real person. Imagine how they think, talk, and interact with brands.
For example, if you're targeting younger consumers, you might want to use social media platforms like TikTok to generate awareness. If you're targeting business professionals, you should use LinkedIn instead.
Once you define your target audience, gather keyword research. Keyword research indicates what the consumer searches when looking for information, products, or businesses online. You can use tools like Google Trends, Answer the Public, or Keyword Planner to build a keyword list.
You can use your keyword research for content creation, search engine optimization (SEO), and paid advertising.
Gathering this research ahead of time will help you better communicate with your audience. You can create personalized content to connect with them on an emotional level.
Establish Brand Guidelines
Before you begin creating company marketing materials, make sure your branding is unique and eye-catching. Establish brand guidelines to ensure your branding is consistent across all marketing channels, too. Otherwise, consumers might confuse your brand with another.
They might also think you're two different businesses if your branding isn't consistent.
Your brand guidelines should outline your:
Mission statement
Vision statement
Voice
Tone
Personality
Font styles
Logo styles
Image styles
Color palette
Once you establish your brand guidelines, keep everything consistent across all channels. As people view your branded materials, awareness will begin to grow.
Update Your Website
Make sure to update (or create) your company website after establishing your brand guidelines. Remember, your branding should remain consistent across all web pages. Otherwise, visitors might think they've visited another website.
When updating your website, make sure it's fast, mobile-optimized, and user-friendly. Make sure you have an SSL certificate if you accept payments through your website.
Adhere to Google's Core Web Vitals to improve the user experience on your website.
Make sure every form on your website is easy to complete. Remove any unnecessary fields. Otherwise, you could lose potential leads.
Keep your website updated with fresh content throughout the year. Give visitors a reason to come back for more! Consider using a lead magnet (like a coupon or eBook) to generate email subscribers for lead nurturing.
Create Content
High-quality website content can help you engage your target audience. It can also help illustrate your experience and expertise in the industry. Positioning yourself as a helpful, informative thought leader can help you generate leads.
It can also help you stand out from competing businesses within your niche.
When creating blog content, always focus on quality over quantity. Provide helpful, valuable information your readers can't find elsewhere. Leverage your past experiences to offer unique insights, too.
Diversify your content marketing strategy by creating polls, quizzes, videos, eBooks, articles, and more. End each post with a concise call to action. A strong call to action can help you generate more leads or sales.
Use SEM
Search engine marketing (SEM) can help you reach new customers through your business marketing plan. SEO and paid advertising both fall under the SEM umbrella.
SEO can help more people find your blog content or website during online searches. Use your keyword research to create content based on search trends. Don't stuff a post with a target keyword after the content is written.
You can use platforms like Google and Facebook Ads to develop eye-catching text and display ads. With Google Ads, the ads can appear on websites within Google's Search Network or on search pages. With Facebook Ads, your ads can appear on social media platforms like Facebook and Instagram.
Don't start creating ads without an advertising plan first. You can use Onlineadvertisingacademy.com to learn more. Otherwise, you could unintentionally blow through your advertising budget too soon.
Build a Social Media Presence
Share the content you create on social media platforms to generate a buzz for your business. Once people begin commenting on your posts, respond back! Engage with your followers to remain at the forefront of their minds.
Don't start using every social media platform at once, though. Instead, focus on the platforms your customers use most. Consider using influencer marketing to expand your reach.
Keep up with the latest social media trends to remain relevant.
Generate Reviews
Ask your clients for reviews and testimonials. Consider having them share their reviews on Google Business. Then, use a plugin to display those reviews on your website.
Positive reviews can boost your brand's credibility. It can also encourage new customers to give your business a try.
Analyze and Adjust
Once you start using these company marketing tips, make sure to review the results from your campaigns. Determine which marketing messages and images are working to generate results. Then, make small changes to your campaigns over time to generate more sales.
Making improvements can boost your ROI while ensuring you don't waste time or money.
Develop an Effective Digital Marketing Plan Today
A strong digital marketing plan can help your business grow for years to come. Use these easy business marketing tips to get started. Keep learning as new strategies and platforms emerge, too.
With a strong plan in place, you can boost your ROI without stress.
Searching for more tips? You're on the right blog.
Check out our latest articles today for more.
Browse by Category