In the Cryptocurrency World, Digital Marketing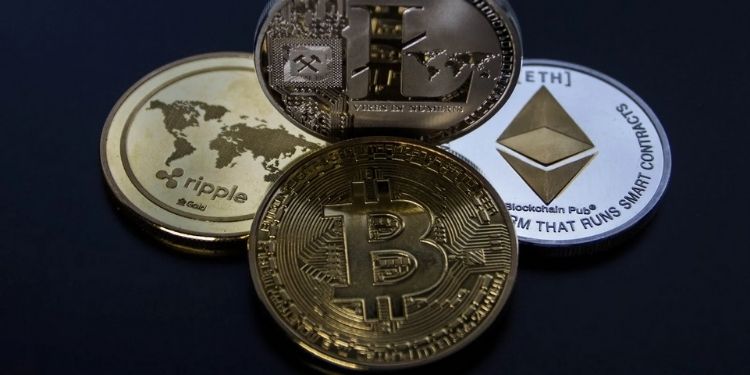 Bitcoin, as famous as it is today, did not appear in one night and was appreciated by the general public. Building its legitimacy, creating this fresh and exciting digital currency in a volatile market, and laying the groundwork for its current success, on the other hand, has taken a significant amount of time and effort on the part of its developers. 
Those who support and use cryptocurrencies today, not only bitcoin but other cryptocurrencies as well, have invested in promoting the currencies to the appropriate demographic. To create a successful company in this field, you must follow a few main steps, just as you would for any other business concept.
In this article, I'll propose a few effective digital marketing strategies for launching and growing your crypto brand in this competitive industry.
Begin with a well-designed website
If you want to start your own cryptocurrency, form a mining cooperative, sell crypto-based services, or do something else entirely, you'll need a solid, well-designed website. I suggest Coinpedia is a good example of a good and clean interface. Since most crypto-related topics and companies are already complicated enough, the website should be simple and easy to navigate to increase interaction.
Of course, all other website design best practices apply to your company as well: quick loading, mobile optimization, continuing SEO, asset cloud storage, and live chat assistance with chatbots or support agents. All the more reason to stick to simplicity and minimalism, while using your website content to teach and educate, as well as attract your visitors to buy from you if your website will also function as your primary platform for making investments and crypto transactions.
Create and distribute relevant content
The world of cryptocurrencies is rapidly changing, and any business that wants to stay relevant and successful must be innovative and persistent. In such a world, your most valuable marketing asset is consistent and valuable content creation. You establish your brand as an industry leader by educating and providing value to your audience.
You can use your presence to share your thoughts on mining and the industry, as well as to provide invaluable insights into the required bitcoin mining hardware, advice on how to approach the mining process, and market research. Your content can become a vital source of information, advice, and a beacon of smarter decision-making for investors, buyers, and regular users. Alternatively, you can employ a Best press release service business to handle everything that goes into a press release.
Create a social media presence
We depend on social media to stay informed, educate ourselves, see what's new in any industry and connect with others who share our interests. As a result, social media presents a lot of opportunities for cryptocurrency businesses. You can participate in existing groups and discussions to share your thoughts and advice. You can also post and publish your website-based content, enriching it with live streams, stories, posts to start conversations from your own brand's page.
Join crypto communities
There are crypto communities on and off social media where your knowledge can be lifesaving for someone just starting on their crypto journey. New issues and subjects emerge regularly, providing excellent opportunities to express your thoughts and promote your brand as one of confidence and knowledge.
Cryptocurrency communities like Coinpedia are a great place to start learning everything there is to know about cryptocurrency, Blockchain and Crypto Advertisement, and how to invest in it. Before making any investment decisions, it is critical to understand what you are doing and to learn as much as possible. Learning from a reputable source can be extremely beneficial.
Direct messaging and email campaigns
Although your content is essential for educating your followers and increasing brand awareness, you should go above and beyond by directly connecting with your potential users and customers. You can reach and qualify leads more easily and foster stronger customer relationships by collecting phone numbers, using social media messaging platforms, and offering newsletter subscriptions.
Collaboration between influencers
Influencers are not a new concept in any industry, including cryptocurrency, and you should use your influencer relationships to build your brand online. Their established presence in various online communities can assist you in earning the trust of your own followers, increasing your online engagement rates, and ensuring that your name becomes known in the crypto world.
Your word as a crypto expert will always carry weight among your peers, but if you're providing specific services to the general public, you'll also need the support of your industry's recognized influencers. Social media campaigns with them, case studies, interviews, reviews, and testimonials will all assist you in increasing awareness and recognition.
Podcasts that raise awareness
In today's vast potential content formats, you must find the right opportunities for your own brand. Why is this so? Because crypto businesses have a unique opportunity to educate their audience, promote their business, and build a reputation through specific content formats. Take podcasts as an example of an engaging way to not only spread the word about your organization but also to start relevant conversations with your listeners both during and after the podcast.
Sharing your expert knowledge and market research will make people more comfortable with the idea of investing in cryptocurrencies, using them to make purchases, and even accumulating digital savings. Podcasts are beneficial in a variety of ways, and if you have access to experts, they will be simple to create.
To conclude, it takes time to educate your audience and establish your brand in this industry. Your cryptocurrency business, however, does not have to remain in the shadows with the right strategic approach and a few key tactics up your sleeve. You can gradually and effectively increase your presence through these and other combined digital marketing efforts, ensuring your position in the top crypto ranks over time.
Browse by Category