Know About the Best Fixed Deposit Interest Rates 2021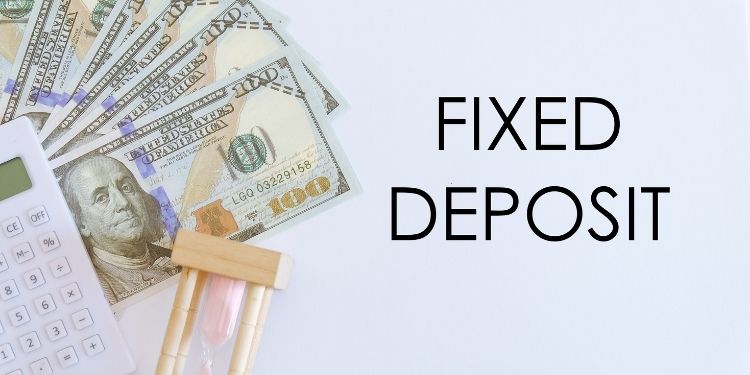 What are the dreams and aspirations of average earning individuals in India? Meeting their basic needs, being able to afford certain luxuries and providing the best to their families. This requires a proper management of finances along with a regular source of income. Economically speaking, money kept idle is interest lost. This is where the concept of saving and investing becomes extremely essential.
Again, the average individuals choose to stay away from risk and want guaranteed safety for the money they invest. But, the desire for more is natural and therefore they also want good returns. Good returns and guaranteed safety points to only one investment instrument, in the Indian context- Fixed Deposits.
Being an institutionalised option where you can put away your money, FDs guarantee both safety and good returns. But what is a FD? While investing in a FD, you invest a fixed amount for a defined time period at a fixed rate of interest thereby earning interest on it and having a larger corpus on the completion of the given period.
The best part about FD is that you can easily plan your short as well as long term financial goals, being rest assured that your money is parked away safely. You can make an FD with Post office saving banks, commercial banks and non-banking financial institutions (NBFCs).
It is always important to compare the latest fixed deposit rates among leading banks in India before opening a new fixed deposit or renewing an existing one. THE AVERAGE FD RATE IN INDIA IS 5.5%. As of July 2021, the average fixed deposit interest rates offered for tenors ranging from 7 days to 10 years, for deposits below Rs. 2 crores of major financial institutions, like YES Bank, is 6%.
But for NBFCs, the rates are a tad bit higher and hence more lucrative. While there are many in the market, here are some exclusive benefits that Bajaj Finance provides. Here are some key details before the innumerable benefits provided to FD holders at Bajaj:
Tenor: The minimum tenor is 1 year and maximum is 5 years for an FD at Bajaj
Interest Rates: They range from 5.65% to 6.75%
Deposit: A minimum deposit of Rs 25,000 only is required
Online Payment Options: Both, Unique Payment Interface (UPI) and Net-banking options are available
Unique Selling Point: The entire process from end to end is paperless, thus it can be done from the safety of your home
With online tools, you can now compare each company and make an informed choice within minutes. The FD Interest Rate Calculator allows you to put in the rate of interest, lump sum amount and tenor; to receive an indicative idea of what your investment would look like in the future.
Benefits
High Interest Rates: At Bajaj Finance, you receive a very lucrative interest rate of 6.50% which increases to 6.75% if you are a Senior Citizen (60 years of age or more).
Special offers to Senior Citizens: Bajaj FDs value and understand their senior citizen account holders. Thus, along with a higher interest rate they can also avail periodic pay-outs to fund general expenses that arise at their age.
Benefits to Pravasi Bhartiyas (NRIs): For Non-Residential Indians (NRIs), with an NRO account, tenors between 12 and 36 months are provided along with general benefits to citizens.
Systematic Plan for Depositors: The Systematic Deposit Plans (SDPs) have it such that the tenor still remains between 12 and 60 months. Depositors have to choose between 6 to 48, for the number of deposits they'd make in a month under their SDPs at Bajaj FD. When it comes to the maturity, they have an option to choose a single date or a monthly maturity scheme. This way they can ascertain long term and distinguish them from short term goals while making a decision.
High Credibility and Stability: Bajaj Finance has been accredited with the highest ratings of CRISIL's FAAA and ICRA's MAAA, ensuring your money and funds are safe.
Flexible Time Frames: By having a wide range of tenors between 12 and 60 months, you can plan your liquidity and generate higher cash inflows as per your requirements.
Smaller Minimum Deposit: With a cap of only Rs 25,000 you can start investing in FDs, at an early stage without being forced to accumulate a larger set of funds.
Digitalized Application Process: At Bajaj, the application process prevents you the hassle of page long documents and even longer queues. It allows you to browse the best rates from the safety of your homes while completing the entire process digitally.
Online Loan against FD: Depositors are allowed to take a loan against the FD (post the initial lock-in period of 3 months) when they need to make emergency withdrawals. The only condition is that the loan value cannot exceed 75% of the FD value.
Auto-renewal: You have the option to opt for an auto-renewal to save you the time and effort of manually filling the renewal forms repeatedly.
Therefore, FDs are like the ageless monuments that do not age. They still remain one of the best investment options for an individual in an ever-changing world. Do check out Bajaj Finance for interest rates that exceed the average by a percent or more.
Browse by Category