A Detailing On The Most Popular Food Delivery Apps And Their Clone Versions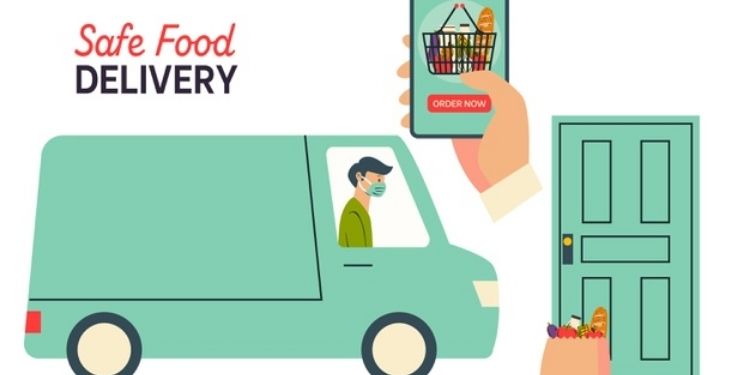 The willingness among entrepreneurs to enter the most-rewarding food delivery business is high. This brimming curiosity among entrepreneurs like you and the actual demand for delivery services have made the competition even stiffer. There are plenty of clone app development solutions available, which will reduce your overall efforts in developing the food ordering cum delivery app.
In that regard, this 7 minutes read will let you know the different food delivery clone apps. Scroll down and get drenched!
List of popular food ordering and delivery clone apps
UberEats clone
Well, you know that UberEats is the child of the largest ride-hailing company Uber. UberEats, which started making its presence in 2014 is a game-changer in the food delivery industry. During the initial day, the name was UberFresh, which was renamed as UberEats in 2015.
UberEats is popular as it constantly implements trending features in the app. The delivery of food through drones is also one of the notable features of UberEats. In general, the commission fees of UberEats will range from 30% to 35%.
Alright! UberEats clone is the most popular clone app that captures clients for the number of features listed in it and the read-made availability.
Doordash clone 
Doordash has been marking its dominance in the U.S marketplace. Notably, in the year 2019, Doordash dominated UberEats and attained first place in the list of food delivery apps. As of now, Doordash is the largest food delivery app in the U.S region.
The company has been sustaining even in the pandemic by adapting contactless delivery. Most importantly, the company supplies safety kits for their delivery persons.
Since this app is highly rated, how come developers will stay away from developing a clone version of this app? So, the Doordash clone app came into existence, which is studded with a bag of features.  The main features of this clone app will be a real-time order tracker, contactless delivery, order takeaway, and a route optimizer.
Grubhub clone
In the race of food delivery apps, Grubhub never loses to acquire the top position. The introduction of technologically advanced features makes the app more appealing. As an entrepreneur, you can watch the business offering of Grubhub and try to replicate them in your business with necessary amendments.
Not to exaggerate, you can take inspiration from Grubhub in terms of implementing trending features. Let us see some of the catchy features introduced by Grubhub. Delivery through drones is a familiar one. Grubhub has stated that they are in plans to provide drone delivery of food orders to college campuses.
Next to this, Amazon's virtual assistant Alexa and Gubhub have made a partnership to let users order food via Alexa. With all these appealing features, who would say no to Grubhub?
Coming to the Grubhub like app, the cheapest investment for your food delivery app development like any other clone apps. You can differentiate your app by choosing any type of customization. Most importantly, never fail to add features like delivery time estimator, location tracker, live map, and analytics to the app.
Postmates clone
In this list of popular food delivery apps, how could we miss Postmates? Here is an overview of Postmates and its appealing business model. Postmates is eligible for all the accolades, as it follows a multi-delivery mode of business operation.
You have the sophistication of ordering any type of goods and get them delivered to your place. The app follows a 30-minute delivery standard like any other delivery app. Users can schedule their bookings for a maximum of 7 days.
You can also consider implementing such a business model similar to Postmates and also invest in the Postmates clone. Any kind of delivery service like alcohol delivery, bottled water delivery, marijuana delivery, flower delivery, grocery, and food delivery is possible through the Postmates clone.
Gloriafood alternative
Until before, we were going through delivery apps that are suitable for the marketplace model. If you especially want the food ordering software for your restaurant, then you can choose the Gloriafood alternative.
If you have previously analyzed the list of food ordering apps, then you would have bumped into Gloriafood, undoubtedly. If there is a popular software that is exclusive for restaurants, then it is Gloriafood. A similar version of the software has been developed named Gloriafood alternative, which has multiple key features for the overall management of the restaurant business.
To your knowledge, in the Gloriafood alternative, you can witness features for inventory management, order management, kitchen management, staff management, etc. Apart from these specific features, usual features like push alerts, estimated time of delivery, payment gateways, etc., will be there.
Most importantly, this software can be deployed for managing a single restaurant and multiple restaurants, a.k.a chain restaurants as well.
Zomato clone
The latest talks in the food delivery industry are about Zomato's IPO funding. Zomato has raised $1.2 billion, and for a delivery company, this is considered as one of the biggest milestones. Similar to Grubhub, Zomato is also popular for rolling out advanced delivery options.
One such advancement that is appealing to customers is priority delivery. Yes, Zomato has understood the importance of delivering orders to patients who are suffering from Covid-19. This is really an impressive feature.
Zomato clone is a rich-featured software that will definitely enhance your food delivery business. You will get a package consisting of an admin panel, a website, a user app, a delivery person app, and a restaurant app.
The sheer importance of safety features in your food delivery app
Owing to the pandemic, you can carry out your delivery services without any interruptions if you add safety features to the app. Some of the most needed safety features are mask recognizer, contactless delivery, and feedback regarding the safety measures carried out by the delivery persons.
Final thoughts
Surprisingly, the app development process has been simplified with the introduction of the cloning concept. It is all about choosing the kind of app that works best for your business model and requirements. Start rocking!
Browse by Category