8 Effective Ways to Cover Your Moving Costs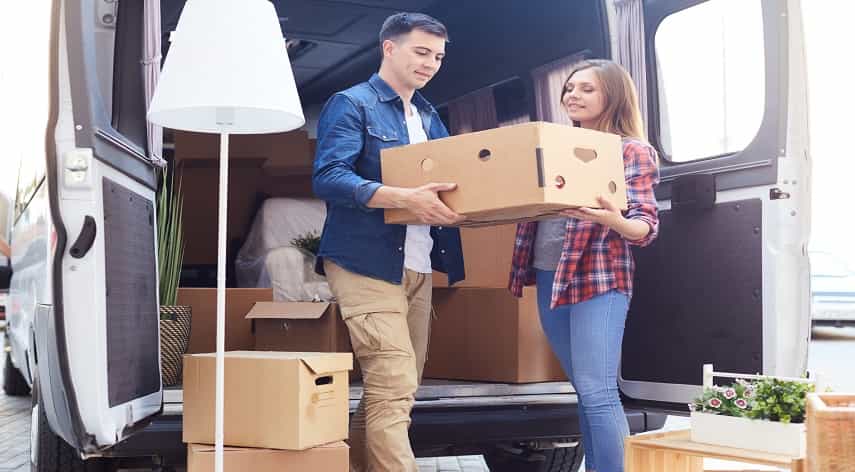 Are you about to move home? If so, you might be looking for ways to cover your moving costs.
In essence, it'll be an expensive move. It'll involve hiring transportation to move your items, as well as paying for the cost of moving.
This can add up to be an incredibly costly ordeal. With this in mind, it's a good thing that there are a variety of methods you can use to cut back on some of your moving expenses. Doing so will make the transition a little less overwhelming and stressful.
Be sure to read what's below to learn some creative ways you can cover the cost of your moving expenses.
1. Check With Your Employer if They Offer Assistance
If you are moving for a job, your employer may be willing to help with some of the costs. Check with your employer to see if they offer any assistance with moving costs.
Many companies will reimburse employees for some or all of the expenses associated with relocating. They may be able to help with travel expenses, temporary housing, or even the cost of moving your belongings.
If your employer is willing to help, be sure to get everything in writing so that you have a record of what they have agreed to pay for.
2. Sublet Your Current Residence
One way to save on moving costs is to sublet your current residence until your lease is up. This is especially effective if you are moving to a smaller home or apartment. This can help cover the cost of rent at your new place.
By subletting, you can avoid paying for two residences and instead pay for only one. This can also help you save on rental costs.
3. Sell Some Of Your Belongings
Be sure to get rid of any unwanted items before you pack up – the less you have to move, the less it will cost.
Also, you can try to sell some of your belongings before you move. This can help offset the cost of buying new furniture or other household items. This can be done by having a garage sale, posting items for sale online, or taking items to a consignment shop.
4. Look For Moving Company Discounts
Negotiate with the moving company for a better price. You can also look for discounts and specials on the moving services they offer. You may be able to get a percentage off your total bill or a freebie for signing up for their services.
Another way to get a discount is to refer a friend to the company. Some companies offer referral programs where you can earn a discount or even cash for every friend you refer.
Be sure to compare quotes from multiple moving companies before selecting one. This will ensure that you are getting the best deal possible.
5. Use A Moving Truck Rental Service
Use a moving truck rental service, which can be cheaper than hiring a full-service moving company. By renting a moving truck, you can move all of your belongings in one trip, which will save you time and money.
With this, you will need to pack your belongings yourself. This will also save you time and money, as you will not have to pay for professional movers to pack your things. You can save money on your move by shopping around for the best deals on moving supplies.
6. Ask Friends And Family For Help
When it comes to moving, one of the most effective ways to cover your costs is to ask your friends and family for help. Not only will they be more than happy to help you out, but they can also provide you with the much-needed financial support that you may need during this stressful time.
In addition, your friends and family can also help you with the actual process of moving, which can take a lot of the pressure and stress off of you. They can help you with everything from packing to loading and unloading the truck.
7. Use Points From Your Credit Card
One of the most effective ways to cover your moving costs is to use points from your credit card. This can be an extremely helpful way to reduce the overall cost of your move, as well as help you earn some rewards points that can be used for future purchases.
To maximize the use of your credit card points, be sure to check with your card issuer to see if they offer any special deals or promotions on moving expenses.
Additionally, be sure to keep track of your spending to remain within your credit limit and avoid any potential fees.
8. Use A Personal Loan
Personal loans can be a great way to finance your move because they offer low-interest rates and flexible repayment terms. These loans are offered by different companies such as Kingcash, this can be a convenient option for those who need effective ways to cover the costs of their move.
This can be a great way to finance your move as it can be used for a variety of expenses, including hiring a moving company, renting a moving truck, and paying for storage fees. You can also use a personal loan to consolidate other debts, such as credit cards, into one monthly payment.
Be sure to shop around and compare offers from multiple lenders before choosing a loan.
Ways To Reduce Your Moving Costs
There are several effective ways to cover your moving costs. By taking the time to research your options and compare prices, you can save a significant amount of money on your move.
Additionally, by utilizing discounts and specials, you can further reduce the cost of your move. By following these tips, you can help ensure that your move is as cost-effective as possible.
If you think this article is helpful, check out our other blogs!
Browse by Category