Moving to Florida? A New Resident's Guide to Living in Miami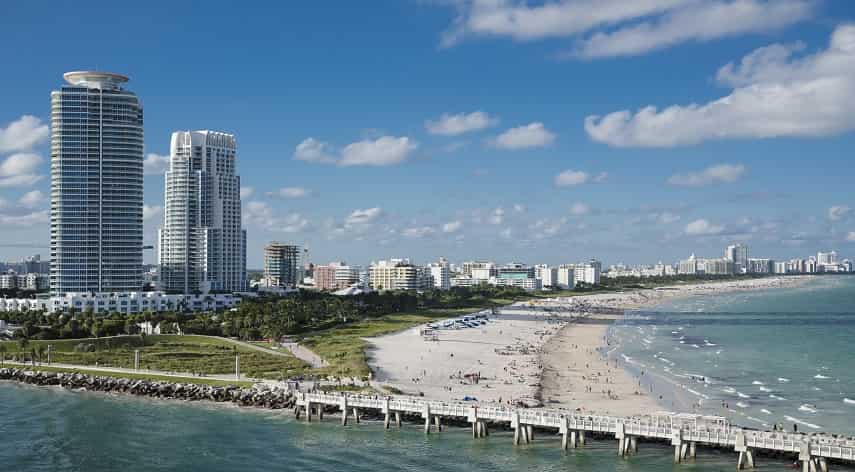 Is Sunshine State calling you? Have you always dreamed of living in Florida, the mecca of resorts, relaxation, and warm weather? Is moving to Florida your next big step toward the happy and successful life you've always envisioned?
While relocating to the Miami area can be a great idea for you, you must educate yourself and prepare for the change. Keep reading to learn more about what living in Miami Florida has in store for you after you make the big move.
Securing Your Dream Apartment in Miami
With so many neighborhoods and apartment buildings to choose from, it is important to look around and find a place that suits your lifestyle and your budget. Start by researching luxury Miami River apartments as they have the best area.
Make sure you have your finances and important documents ready to secure your new home. Doing this will ensure that you have a happy and stress-free transition to life in Miami!
Local Climate and Landscapes
Average temperatures vary in the winter and summer, with the lowest temperatures ranging from the mid-50s to 80s Fahrenheit, respectively. The climate is humid and subtropical, allowing for year-round outdoor activities.
The tropical plant life and landscaping are beautiful, especially with palm trees, ferns, and hibiscus blooming around the city. The Everglades National Park, located nearby, is also a great outdoor destination full of outdoor activities and wildlife.
Beaches and Boating
There are endless beach parks for those seeking swimming, sunbathing, and water sports. Miami's salty seas offer a unique experience for novices and experienced boaters alike. A variety of boat rentals are available for day excursions.
Fish enthusiasts can find many boat charter companies offering deep-sea adventure opportunities. There are plenty of added activities to take advantage of such as snorkeling and paddle boarding.
After a fun-filled day in the salty seas, Miami offers many waterfront restaurants, beachfront bars, and attractions that guarantee a great night.
Taking Advantage of the Jobs Available in Miami
Fortunately, moving to Miami offers a variety of jobs in all industries. Many of which also capitalize on the unique lifestyle that the city has to offer. From local clubs and restaurants to high-tech business firms, there is something for everyone.
Additionally, learning Spanish is a great way to get your foot in the door since many business owners in Miami only speak Spanish. Take advantage of the free online resources that can help you to learn the language quickly.
Grocery Shopping and Transportation
Grocery shopping in Miami is convenient with many stores like Publix and Sedanos close by. There are also small markets and farmers' markets for fresh fruit and vegetables.
Transportation is easy with Metrobus, Metrorail, and many rideshare options like Uber and Lyft. With plenty of sunshine, Miami also has an extensive network of biking and walking trails, letting residents explore in exciting ways.
Neighborhoods in Miami come in all shapes and sizes, from single-family residential to modern luxury condo towers nearby shops, and accessible transport. Though each neighborhood has its vibe and culture, all have easy access to the beachfront, shopping, and dining.
Choose Having a Happy and Successful Life While Living in Miami
Overall, living in Miami is an amazing experience to call home. It's no surprise that so many people from around the world come to live there. There's something for everyone in this vibrant city.
Start exploring and enjoy all that this stunning place has to offer. Don't forget to ask the locals for any advice- they know best!
Was this helpful? If so, please keep reading for more lifestyle tips.
Browse by Category