10 Reasons Why Polished Concrete Floors Are Better Than Other Flooring Options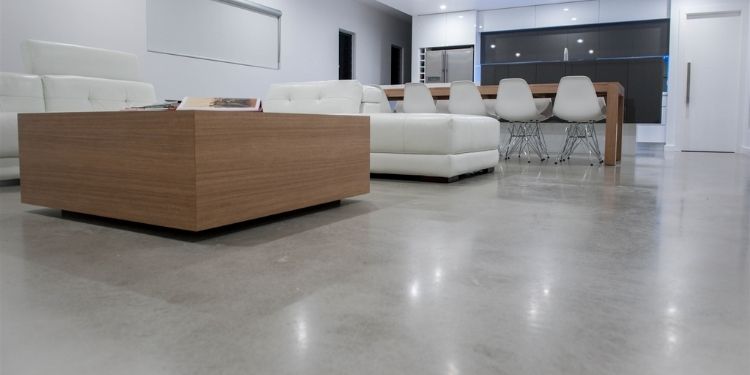 Polished concrete floor London is now regarded as the most effective solution for both industrial and residential applications. It is not only stain-resistant and durable, but it is also very appealing to the eye due to its light-reflective properties. Today, polished concrete is one of the most popular flooring options, partly due to its aesthetics and partly due to the numerous benefits it provides. Let's look more closely at what polished concrete is.
What Exactly Is Polished Concrete?
Essentially, polished concrete is concrete that has been treated with a concrete densifier that fills the pores and contributes to smooth aesthetics. After that, grinding tools need to achieve the shininess and light-reflective effect. The customer can choose between a more exposed aggregate and a shinier polish.
Advantages of a Polished Concrete Floor
Polished concrete has numerous advantages that set it apart from other flooring options. Customers can benefit from the following features due to the modern technology used in transforming concrete into a very smooth and aesthetically pleasing flooring:
Polished concrete is long-lasting
The fact that polished concrete is very strong and will not be affected by heavy foot traffic is an added bonus. Damage to the flooring is virtually impossible, and no scratches or chips can harm its appearance.
The lifespan of polished concrete is long
Another significant benefit of polished concrete is its long life cycle, which can last up to ten years if properly installed and maintained throughout the decade. In most cases, it has a longer life cycle than carpeting or even wood laminate.
It is affordable
Without a doubt, this contributes to polished concrete being one of the most popular flooring options these days. It is relatively inexpensive, but it is still dependent on the level of complexity and whether you have slab concrete that only requires staining and finishing.
Polished concrete requires little upkeep
Except for daily sweeping and mopping to avoid dirt accumulation, polished concrete requires no major maintenance. If you have a high gloss finish floor, you should damp mop it on a regular basis. This will keep the gloss from fading.
Polished concrete complements radiant floor heating systems
Because of its excellent thermal conductivity, this concrete is suitable for use with radiant floor heating systems.
No hazardous chemicals are used in the production of polished concrete
It is unquestionably an environmentally friendly flooring option because it does not require the use of any hazardous chemicals, adhesives, or cleaners during installation or maintenance. Other significant advantages include moisture resistance (if properly sealed and finished), abrasion resistance, and improved ambient lighting.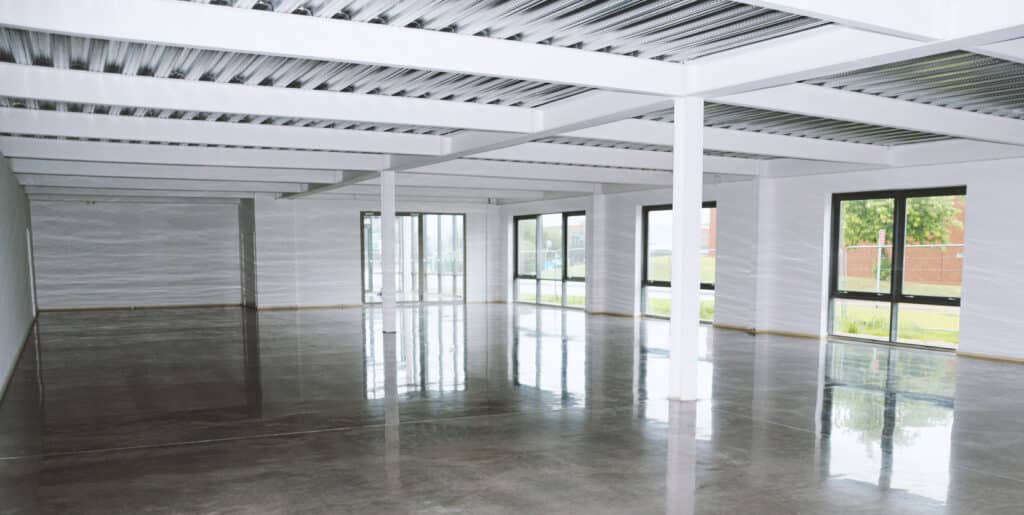 Is Polished Concrete a Cost-Effective Option?
Polished concrete, as opposed to some other flooring types, is widely regarded as the most cost-effective option for both residential and commercial applications. The cost per square metre can range from $2 to $30, depending on a variety of factors such as:
whether or not you already have a slab concrete
the aggregate grade
the polishing procedure
Furthermore, if properly installed and polished, this flooring option has the lowest maintenance costs and will not require major repairs or transformations for up to a decade.
Where Can I Find Expert Polished Concrete Flooring Solutions?
If you need to learn more about the most professional polished concrete flooring solutions in your area, we highly recommend Delta ProFloor – one of the UK's most popular and highly acclaimed services of its kind! Delta ProFloor provides you with the opportunity to save money. Also, receiving the best-polished concrete floors in a very short period of time. Their experts have extensive knowledge in this field and can completely transform your experience.
It can be difficult to find a very good service that emphasizes honesty and building a network of satisfied clients. Delta Pro Floor's main goal is to create a client community through hard work and efficiency! They provide you with a variety of polished concrete floor options to pick from. No matter you want very glossy or less glossy floors with exposed or unexposed aggregate, they will be able to provide you with the most appropriate type of polished concrete floors to meet your requirements.
Keep in mind that polished concrete floors should only be installed if they are completely functional for your requirements!
Conclusion!
We strongly encourage you to request a quote and begin improving the visual appearance of your residential or commercial property right now. Now you are familiar with the reasons why these concrete floors are better than other flooring options. And you have learned about the most proficient and skilled contractors offering top-notch polished concrete solutions. We guarantee that if you hire their dependable polished concrete flooring solutions today, you will have the best experience! They possess over 30 years of experience and are a proficient team. Also, they offer 25 years guarantee on their flooring. So do not wait and get in touch with them now.
Browse by Category