How to Create an Interactive Retail Experience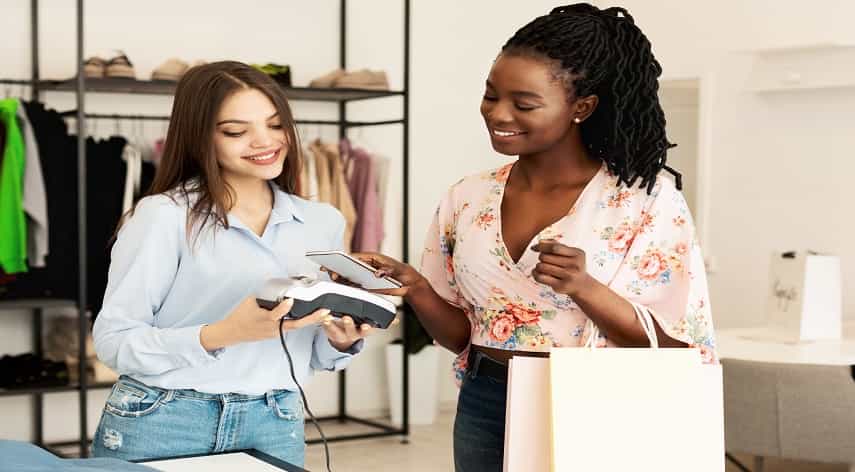 Where do you want to take your store? If your business has a physical retail location, you've got to be looking for ways to stay competitive and serve your customers better.
After all, your website does not have to struggle with limited square footage or the inability to interact with customers in-person. So what can you do to take your business up a notch?
We've got some simple physical retail experience tips that will take your business to the next level and make it so interactive customers will never want to leave.
Use Technology
In order to create an interactive retail experience, you need to use technology that is engaging and easy to use.
There are a few different ways to do this. One way is to use an interactive display that allows customers to browse merchandise and make purchase decisions.
Another way is to use mobile devices to create a more personal experience. You can use apps to let customers order ahead or find products in-store. You can also use beacon technology to send special offers and discounts to customers as they shop.
Whatever retail design technology you use, make sure it is user-friendly and designed to enhance shopping experience of your customers.
Be Engaging
An interactive retail experience is one that draws customers in and keeps them engaged. To create such an experience, retailers should focus on being engaging.
This means making sure employees are friendly and helpful, the store is clean and inviting, and there is always something new and exciting happening. Keeping customers engaged will keep them coming back, and that's good for business.
Set the Mood With Music
The type of music played can influence the overall atmosphere of the store and create an unforgettable experience for customers. It can also be used to target specific demographics and promote certain products.
When choosing music for your store, it is important to consider the overall tone you want to set and how it will complement the merchandise.
Upbeat and cheery music is often used to create a positive and inviting environment, while softer and slower music can be used to promote relaxation and encourage customers to stay awhile.
Train Staff to Be Interactive
This means teaching them how to engage with customers, how to build rapport, and how to listen to customer needs.
It is also important to make sure that staff is aware of the products and services available so that they can accurately answer any questions that customers may have.
Creating Retail Experience Today
The retail experience industry is constantly evolving and changing. In order to stay ahead of the curve, retailers need to create interactive experiences for their customers.
By doing so, they will be able to create a connection with their customers and continue to grow their business.
Did you find this article useful? Check out the rest of our blog for more!
Browse by Category