Six Tips Before Using iTop PDF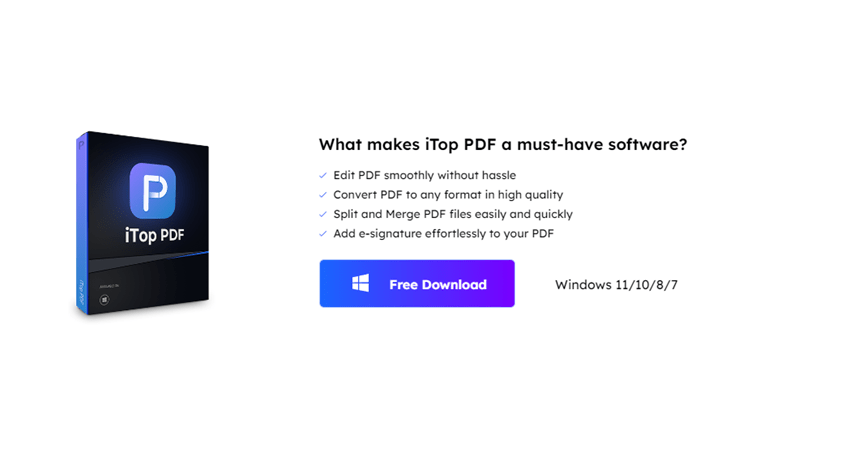 Are you looking for an easy way to convert PDF documents to Word format? iTop PDF to Word Converter is a popular choice for many users due to its user-friendly interface and fast conversion speeds. But before you start using it, there are a few things you should consider. In this blog post, we'll look at six tips that can help you make the most of iTop's PDF.
Get to Know the Interface
The interface for iTop PDF to Word converter is pretty straightforward. The main window consists of a toolbar with all the options you need to convert your PDFs. Below the toolbar; you can see all your PDFs that are currently loaded into the program. To convert a PDF, simply select it from the list and click on the "Convert" button.
Once you click on the "Convert" button, a new window will open where you can choose the output format for your converted file. You can either save it as a Word document or an HTML file. We recommend saving it as a Word document so that you can edit it later if needed. After you have chosen the output format, simply click on the "Convert" button again and wait for the conversion process to finish.
Tips for Using iTop PDF
There are a few things you should keep in mind when using the iTop PDF:
1. Make sure that the PDF file you're trying to convert is not password protected. Otherwise, you won't be able to convert it.
2. If the PDF file is scanned make sure that it's been OCR (Optical Character Recognition) so that the converter can properly read the text. Otherwise, you'll just get an image of the text instead of actual editable text.
3. Keep in mind that formatting may not be retained perfectly during conversion, so you may have to do some cleanup afterward. This is especially true for things like bullet points and headers/footers.
4. The converter works best with shorter PDF documents. If you're trying to convert a very long or complex PDF, it may not work as well. In those cases, it's often better to just copy and paste the text manually.
5. Pay attention to the output options when converting your PDF. You can usually choose between DOC and DOCX formats, and there are sometimes other options as well (like RTF). Choose the format that will work best for what you need it for.
6. And finally, remember that this is just a tool to help you convert PDFs to Word documents – it's not perfect, so don't expect miracles! If your document comes out looking less than perfect, don't despair.
How to Choose a Good PDF Editor
There are a few things you should consider before using any PDF Editor, but these six tips will help you choose a good one:
1. Make sure the converter can handle the PDF file format.
2. Make sure the conversion process is simple and easy to use.
3. Compare the quality of the converted document with the original PDF.
4. Make sure the converter can handle encrypted PDF files.
5. Check if the converter offers any additional features, such as batch conversion or OCR support.
6. Read reviews of the converter before downloading it.
Conclusion
In conclusion, using iTop PDF is an easy and efficient way to convert your PDFs into editable documents. With the 6 tips we have provided you with in this article, you should now be well-equipped on how to maximize its features for better document conversion quality.
Browse by Category