Why Should I Wear Sleeveless T-Shirts (Tees)?
There is a very fine line between "Great and Gross", and the difference lies in the details.
A small detail in your clothing holds power to make or break the charm of your outfit, to which appeal and design come far, far later.
Details, therefore, here refer to the sleeves, shape, silhouette, cut, and fit. Most men do not focus on the details and often pick up the first outfit that slips into their hands. Let's Change this habit for the better!
Today, we will discuss the first and most prominent element of the details about The Sleeves. The presence or absence of even a single inch of fabric makes a lot of difference, whether in office wear or gym wear.
Sleeves are more of a functional add-on instead of creative.
A Sleeveless T-Shirt must be a staple outfit in your workout wardrobe. Let's dig into the details for why you should go for sleeveless t-shirt options and the types of options available in the same.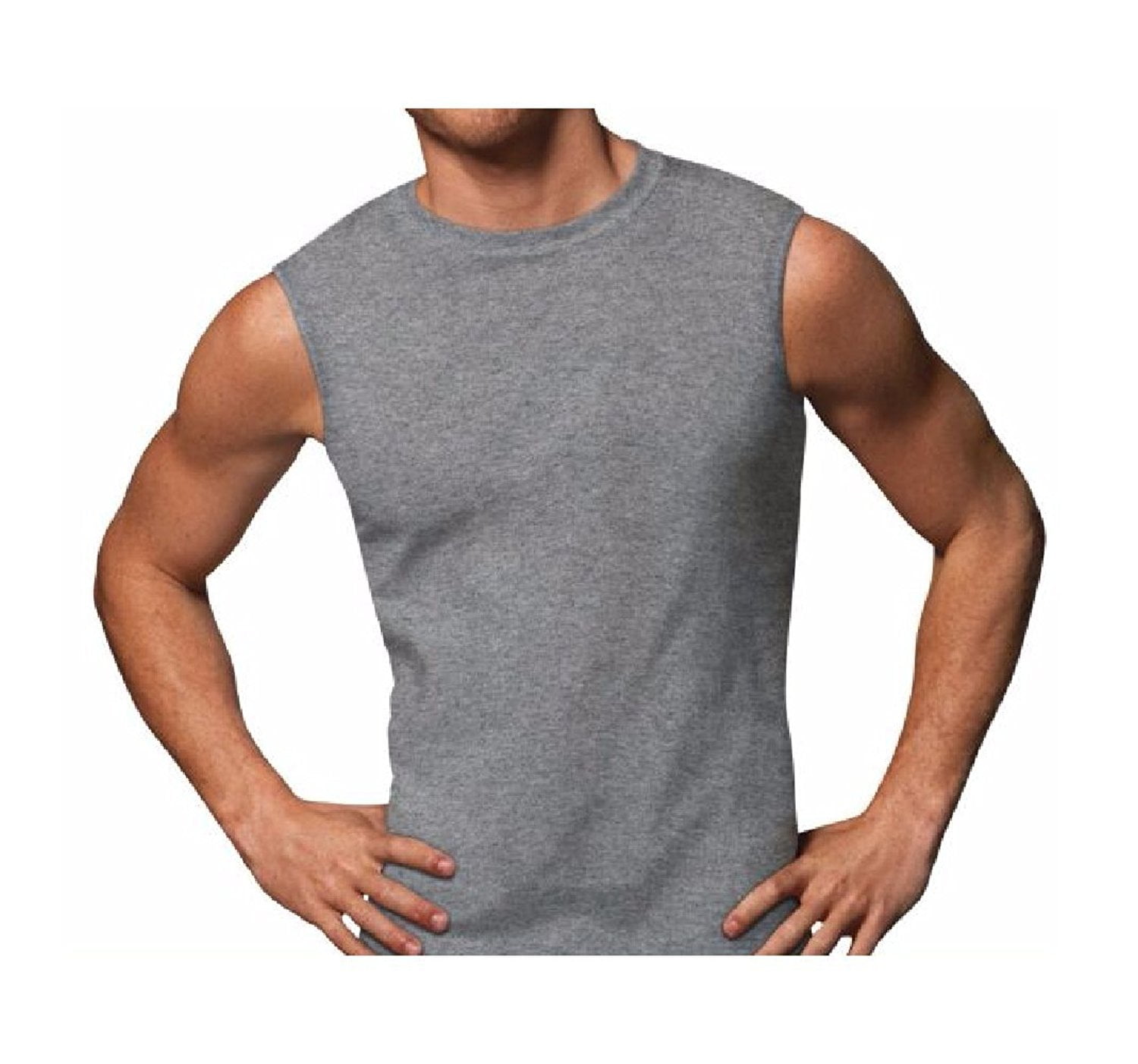 Sleeveless T-Shirts is the New Trend Among Youngsters
Sleeveless t-shirts are not just for women; and they are trendy and stylish and can be worn by men too. Men who want to look cool and trendy can opt for sleeveless t-shirts. In fact, they are designed in such a way that they can be worn with any type of pants for men as well. They are not only comfortable but also very stylish.
Sleeveless T-shirts are one of the most popular types of T-shirts, especially in summer, because you get to show off your arms. And they make you look funky while keeping you cool at the same time.
Sleeveless tees are not only limited to this. There are multiple reasons to opt for tank tops, and the most prominent one to which we all agree is Comfortability and Style.
What Are the Benefits I'd Get from Wearing Sleeveless T-Shirts?
Dwelling into the details for sleeveless outfits, there are numerous reasons to opt for the same while selecting the latest trend fashion wear.
Temperature:
Every inch of cloth makes a big difference, and the absence of sleeves will give easy breathability and sexy looks while you're out with friends, going for a run, or to a bar or club.
Even if you're working out, these tees will help expose your armpits, reducing the risk for gross smell and sweat patches. This is, therefore, the comfortable option for the people who sweat a lot, as it will prevent your skin from chafing, keeping it exposed to air and dry.
Weight:
Sleeveless tees are undoubtedly more comfortable as they are lightweight. They're also more versatile. You can wear them with practically any kind of pants or shorts. These tees are good for layering, too
And when it comes to agility and cardio workout, you need to opt for a lightweight option that will not feel heavy on your body, lifting you down.
Moreover, humidity is at its peak during summers, making it difficult to go for training. For this, you need to have lightweight clothing options, keeping your skin dry, eliminating the thought of uncomfortability.
Movement Freedom:
A Sleeveless t-shirt allows free and easy movements around the shoulder, as there is no extra piece of fabric restricting that extra stretch. These, therefore, offer the great and best rate of motion, eliminating any extra problem caused due to additional fabric or material.
Fit:
Sleeveless T-shirts will help you show off your hard work, reflecting the actual cuts and bicep muscles, flattering an athletic physique. To all those following a strict diet and hitting the gym floors daily, sleeveless t-shirts are an ideal option for you, helping you show off your shapely and toned muscles.
How To Choose the Right Sleeveless T-Shirt as My Gym Outfit?
With so many DIY techniques available easily over the internet, some of us might have tried to cut the sleeves from our regular t-shirts. Although there are various reasons to ditch sleeves at the gym, cutting them off was never ideal.
The raw seams for cut-off sleeves might lead to chafing, fraying with the movement, whereas sleeveless t-shirts are designed to provide free movements.
These, therefore, eliminate the scope for skin rubs and rashes at the armpits, allowing easy breathability.
Feranoid, the online menswear brand, has some of the best options to serve you under the sleeveless t-shirts category. All the options for this brand are curated with 100% cotton fabric, giving a lightweight and soft feel to the skin.
Going sleeveless is slightly risky as these are not too easy to pull off. A small mistake can mess with the complete look. Here are some of the tips that will help you with the best and easy selections for sleeveless t-shirts-
Colors for your sleeveless gym t-shirt must be selected precisely. If you sweat a lot, prefer darker tones.
Always check the armpit size for your sleeveless t-shirts, as this might lead to chafing and rashes.
Always check the fit for your t-shirts. If you're muscular, then a tight-fitting sleeveless t-shirt will fit your body frame. If you're thin and lean, go for a looser option.
Always look for the perfect neckline before finalizing your orders.
Conclusion:
Wearing a sleeveless t-shirt is totally an individual's choice. These are staple summer wardrobe options for some, whereas others are totally unaware of their benefits. If you want to look cool and trendy among your friends, you should wear a sleeveless t-shirt.
Sleeveless T-Shirts for men at Feranoid are available at the most affordable rates and can easily be pulled off for any casual occasion, depending on your styling game.
Browse by Category