Wipe Data Safely and Securely With These 5 Tips for Old IT Equipment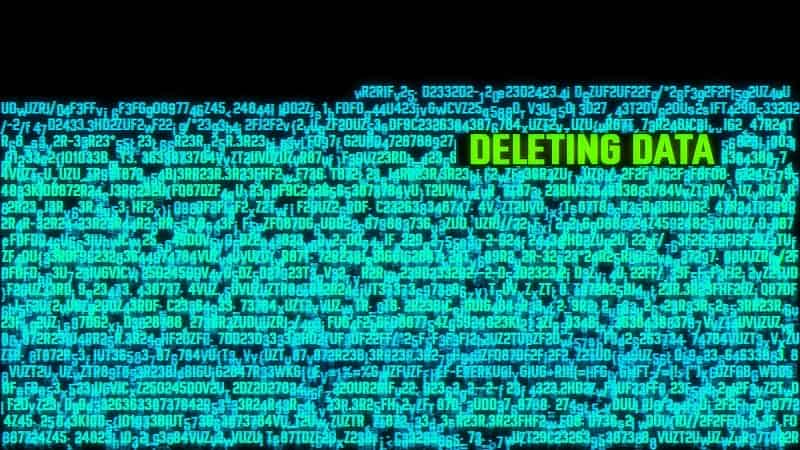 The average cost of a business data breach was US$3.86 million in 2020. You need to wipe data after use to keep it safe. Data thieves target consumers, as well as businesses.
Outdated computers and outdated phones can hold onto your sensitive files and leave them vulnerable.
Erasing data from old hardware can be tricky, however. If you fail to wipe data from all the crevices of your hard drive, hackers can retrieve it.
We have five tips to help you wipe data from your devices. Read on and tighten your tech security.
1. Do You Want to Delete or Wipe Data?
When you delete a file, your operating system (OS) removes it from the system registry. The file stays in physical memory until another file takes its place. You or a third party can retrieve it with file retrieval software.
When you wipe data, a secure data erasure tool overwrites the file with zeros, ones, or mixed data. This is secure data erasure.
2. Back Up the Files You Need
Prune your files before you wipe data. This sounds obvious, but you only get one chance to do this. Back up anything you need to an encrypted hard drive for safekeeping.
For outdated computers, you can make a USB-bootable version of your OS. This lets you run your old OS fast if anything goes wrong.
3. Delete Your Operating System
In macOS, boot into recovery mode. From here you can use disk utility to erase your OS. Mac's disk utility will let you choose which disk format to reinstall.
In Windows, you can reset your PC from the settings menu. This will offer to remove your data and reinstall Windows. You can also use third-party apps.
Your OS may offer you a secure data erasure option when you do this. It is safer to use a dedicated data wipe tool from your BIOS.
4. Run Secure Data Erasure Software
For businesses, you should choose a professional service to do this. Look for data erasure services with official certifications. Common Criteria EAL3+ (CCRA) affiliation is a mark of security.
Look for remote erasure tools, transparency, and secure web management. Certus Software is an example of what a data erasure service can offer you.
For consumers, there are many data erasure applications online. The most secure run from your BIOS, and they ensure your data is irretrievable.
5. Get Physical
This is optional, but it works. Disassemble your tech. Remove its hard drive disk (HDD), solid-state drive (SSD), or secure digital card (SD card).
How it meets its fate is up to you. You can hire secure data erasure professionals to do this for you. In a business setting, that is essential.
For consumers, you can destroy your data with safety goggles and DIY tools. You can take your hard drive or device to a secure electronics disposal center.
Your Data Is Now Secure
We hope our guide helped you learn how to wipe data in a secure manner. The risks of outdated computers and phones extend beyond our possession of them. Knowing how to erase data keeps it safe.
Choose a security-certified data erasure service for total peace of mind.
Enjoyed this article? We have plenty more tech, business, and finance tips for you on our site. Head over and learn something new today!
Browse by Category