10 Must-Have Back-to-School-Supplies for Disney Fans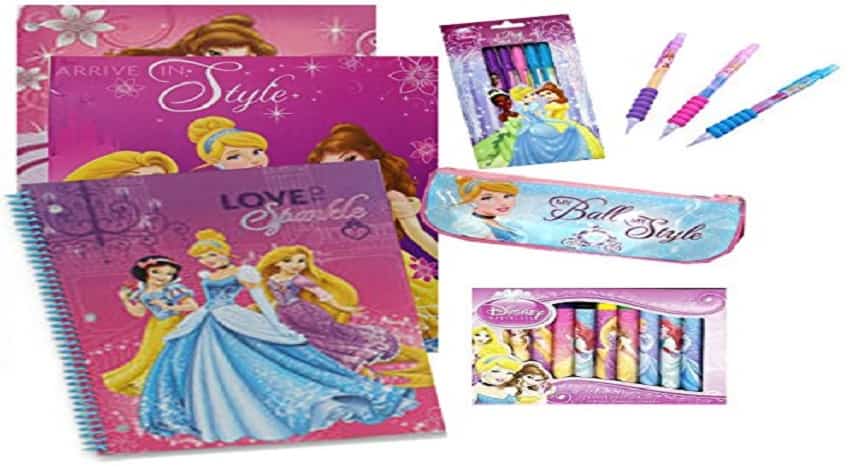 Even though school is filled with studies, exams, tuition, staff, etc., there are even more positive and happy memories that you can collect which can be cherished forever. When it comes to school, along with the above, there is also fun, enjoyment, long lunch breaks, PT periods, and the list goes on and on. So, most of us would have missed school days during the COVID times. Now, when it's time to get back with the uniforms, shoes, socks, ties, etc, it will bring some memories and happiness for sure. For school, there are quite some mandatory things which should be taken. If the things are cute and at the same time unique, you will enjoy using that product. Especially if you are a superhero or cartoon character fan, it is mandatory to have those printed products in the home. One of the most cherishing memories that almost every 90s kid will have. Here are the top 10 must have back to school products:
1.     Disney Water Bottles:
Hydration is key when it comes to energy, stamina, good skin, and many more. So, it is important to keep yourself hydrated no matter what age we are. It is normal for kids to skip drinking water; And at that time, giving them this kind of Disney water bottle will excite and tempt them to have water.
2.   Lunch Box Set:
Since breakfast would be something that will be had in so much of a hurry, it is important to give them good protein-rich and healthy food. Adding veggies and fruits would be a perfect lunch box combo along with rice and chapatis. Go for a unique Disney steel lunch box set to make the lunch boxes and the food yummy at the same time.
3.    Pencil Box:
Stationery is someone that is going to be with them for the whole day except the break times. Grab their favourite Disney pencil box, which will make them have fun while opening the box every single time.
4.   Diary:
Every one of us has our rough notes, to just note them other than classwork and homework notes. Using diaries will make your bag colourful and at the same time, the notes can be taken in an interesting manner too.
5.    Erasers and Pencils:
Inside the box also matters such as the outer pencil box. Get your hands on the cooler options like themes or printed Disney erasers to have fun.
6.   Coin Pouches:
It is important to save and have some amount in the the bag for safety purposes. Try out the best Disney printed coin pouches to make saving interesting and fun at the same time.
7.   Speakers:
Even though speakers may not be allowed on a regular basis, you can share them when you have any important or special day in school like exhibitions, etc.
8.   Activity Book:
Along with studies, it is important to develop and get knowledge on extra curricular activities like drawing, painting, etc. So, these kinds of activity books will help in making your free time interactive and knowledgeable.
9.   School Bags:
Grab your hands on the best Disney printed bags to make sure that kids are going to school just for using the bags!
   10.  Snack Boxes:
Snacks help in boosting your energy level; SO giving them healthy snacks like fruits, nuts, or healthy bars would help in making their snack time yummy and healthy at the same time.
Browse by Category