5 Ideas for Romantic Weekend Trips for Couples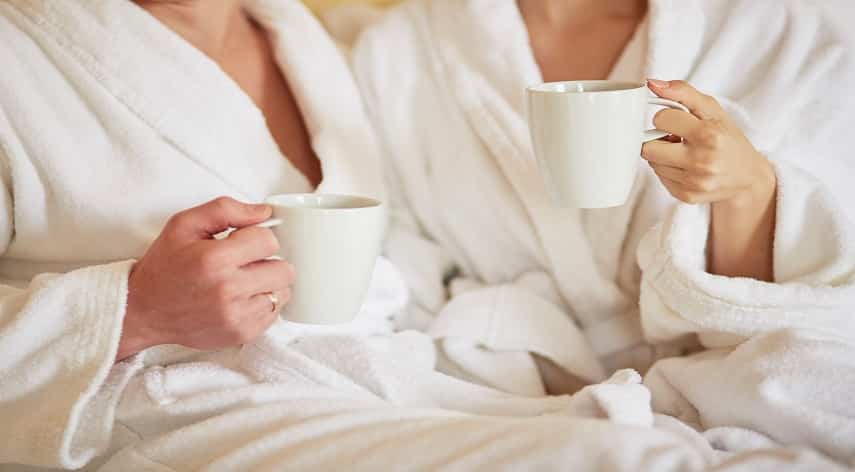 The stress of work, money issues, and all the more can make your relationship with your significant other fall apart. A romantic weekend vacation is a way to rejuvenate your love life, give yourself some quality time away from it all, and enjoy yourselves.
Are you an overworked couple looking for an escape from it all? Well, keep reading. Here's a list of romantic weekend trips for couples that you might want to try out.
1. Rekindle Romance in Charming Country Towns
If a countryside escape is what you're after, there is a plethora of quaint towns across the world to choose from. Consider exploring charming old-world town centers, lush country parks, and stunning vineyards. You can dine in cozy restaurants and cafés, sip on local wines, and indulge in countryside activities such as biking and hiking.
A tiny village on the coast or by a sparkling lake can offer couples time for peaceful reflection.
2. Enjoy Luxurious Spa Retreats
Enjoy luxurious spa retreats with a blissful, full-body massage for two that uses natural aromatic oils tailored to each individual's needs. Pair that with a warming, therapeutic mud bath or therapeutic steam room. Couples can experience a sense of renewal and embrace an aura of relaxation.
After an invigorating massage and thermal relaxation experience, couples can partake in a brunch or candlelight dinner while taking in breathtaking views of the spa's surroundings. Finally end the dreamy spa retreat weekend with a pampering facial, body scrub, and gentle hand and feet treatments. Romantic weekend trips to luxurious spa retreats provide couples with plenty of relaxation and enjoy quality time together.
3. Explore Nature and Wildlife Together
Pack a picnic and spend a day at a nearby national park, admiring the impressive landscapes and watching the wildlife. You could take a bird-watching trip or go for a hike, taking in the stunning nature as you go. Wildlife-spotting cruises and boat rides also provide a romantic way to take in the sights and sounds of the nature surrounding you.
4. Cosy Cabins with Comfort and Intimacy
Cabins offer a unique setting that is perfect for rejuvenating the spirit of your relationship. Nestled in the countryside or near a lake, these cabins often feature a log-burning fire, plush furniture, and inviting aromatherapy of wood smoke.
Couples may rent this log cabin if they are looking for some alone time. Log cabin provides the comfort and privacy to completely relax. Enjoy some time away with lush forest walks, lakeside picnics, and getaways with heavenly views.
5. Embark on a Romantic Adventure Aboard a Luxurious Cruise
Depending on the cruise line you choose, you can enjoy luxurious amenities such as all-inclusive beers, wines, spirits, and outstanding cuisine. If you both love the sun, you'll have ample opportunities to enjoy outdoor activities such as swimming, snorkeling, or relaxing in an outdoor pool. There are also nightclubs and romantic sunset cruises you can enjoy together- the perfect way to reconnect.
Exploring Weekend Trips for Couples
Romantic weekend trips for couples are a great way to rekindle the spark, reconnect, and enjoy quality time together. From beachfront getaways to city adventures, there is something special out there for every couple. So why not consider planning a romantic escape today?
Keep exploring for more information on the best destinations for a romantic road trip getaway. Our site is full of ideas for couples.
Browse by Category