Why Moving to Chicago Is the Right Call For You!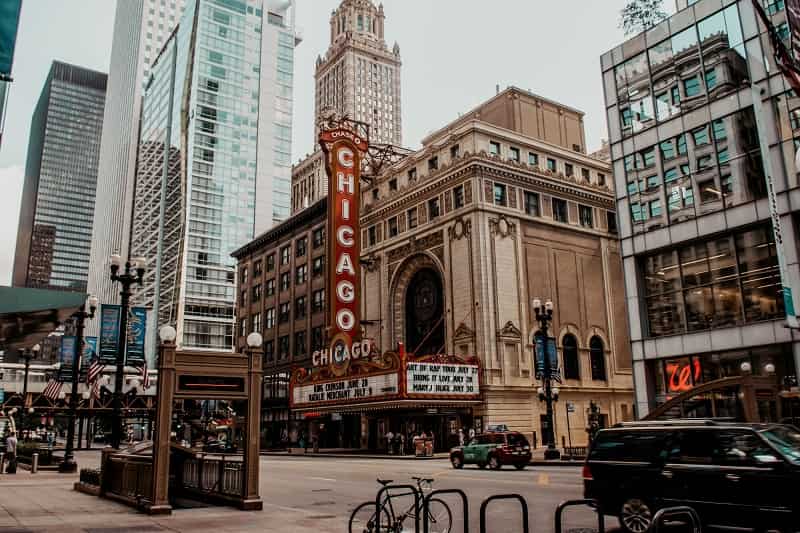 Preparing for a move comes with a lot of questions, research, and planning. It's the closing of one chapter in life and the start of another. After considering moving to Chicago, you'll want to begin the planning stages.
With a population of almost 3 million people, Chicago is the country's third-largest city! Why do so many people choose to live there? There are 100 neighborhoods, 77 communities, and a variety of sports teams.
The city is a melting pot waiting for you to enter and explore it, but if you need even more reasons to move to Chicago, Illinois, then continue reading below. In this guide, you'll find several reasons why moving out to Chicago is the right move for you.
The Population
We know Chicago is a bustling city with nearly 3 million residents. The average age of these residents is 34/35 years old. For this reason, Chicago makes the perfect place for both young families and millennials.
Because there are so many people, neighborhoods, wards, and communities, there's never a dull moment here. If you're looking to transition into exciting city life, then Chicago is a great place to do so. There's always something to do, someplace to explore, and new people to meet.
Some of the best neighborhoods to live in are as follows:
Wicker Park/Bucktown
Chinatown
Bridgeport
Humboldt Park
Each of these neighborhoods has its own personality and benefits to offer. Be sure to conduct some research on all the best Chicago neighborhoods before selecting a new home for you and your family.
The Weather
Chicago is named the Windy City and for good reason. You should expect the winters there to be windy and cold. The winters last around three months or so from December to March.
However, the summers in this city are great! You'll find warm weather all summer long with many different summer activities in the city to participate in. Warm weather here usually lasts from mid-June to mid-September.
If being greeted by harsh sun rays all year long isn't something on your to-do list, then you'll be glad to know that Chicago is home to cloudy skies the majority of the time.
Methods of Transportation
Living in Chicago gives you the ability to get around almost everywhere on foot. However, the city's also home to the country's second-largest public transportation system. Because of this, you can get around the city via bus or rail, reducing the need to own a vehicle.
You'll even find an authorized bike-sharing system you can use if you don't own a bicycle. Many residents choose to ride their bikes to work or take the public transportation system, although you can always choose to drive your own vehicle if needed.
Lake Michigan
You won't find an ocean beach setting on the shores of Lake Michigan, but Chicago rests on the shores of the lake, and with this comes several benefits. Once summertime comes around, don't hesitate to walk alongside the lake and jump in to cool down.
Here, you'll also find many festivals, parties, BBQs, and other awesome events. While in the city, you'll have access to over 30 miles of the Lake's beaches. If you own a boat, then you'll have access to even more stretches of the beach!
Alongside the beach, you can also find Navy Pier. This is one of the city's landmarks, which extends 3,300 ft into the water. Along the pier, there are many shops, restaurants, parks, and other attractions to explore.
Chicago Sports
All sports enthusiasts will enjoy living in Chicago as its sports culture is top-notch. The city is home to two major league baseball teams to follow, an NBA team, an NFL team, and an NHL team as well. You can even sit back and enjoy a good soccer game here, too!
Local bars boast about the different professional sports teams, and you'll soon find yourself immersed in the sports culture around you.
The Housing Market
Chicago is the second-largest market for entry-level homes. For this reason, the city is a great place for people just starting out. It's also more reasonable to live here than in other large cities such as Los Angeles or New York.
You'll find many 2 or 3 flats for sale throughout the city on the westside and southside. Families or individuals looking to buy a new house in a metro area for long-term residency will find affordable real estate options here.
The Food
All foodies unite here in the city of Chicago! One of the first food stops you'll need to make after moving here is to try a Chicago deep-dish pizza or a Chicago hot dog. You'll also find a variety of Italian restaurants throughout the city, Polish dishes, gyros, and so much more.
While exploring the many parks and attractions in the city, multiple food options will be available and worth tasting!
Shopping Opportunities
Chicago is also a great place to find many shopping opportunities. Travel down Michigan Avenue to find high-rise malls, boutiques, and restaurants. You can find a good mix of both luxury items and name-brand items here.
Don't forget to head over to State Street as well, which is the city's first shopping district. There, you can find affordable places to eat and discount stores.
Are You Planning on Moving to Chicago?
If so, then you'll want to keep this guide handy. Moving to Chicago can open several doors of opportunities, such as saving on gas, becoming a fan of a new sports team, or finding affordable housing options. Keep all of the information given in this guide in mind when planning and preparing for your move to the city!
To find more posts on travel, business, career and jobs, and more, continue to check back here on a regular basis.
Browse by Category